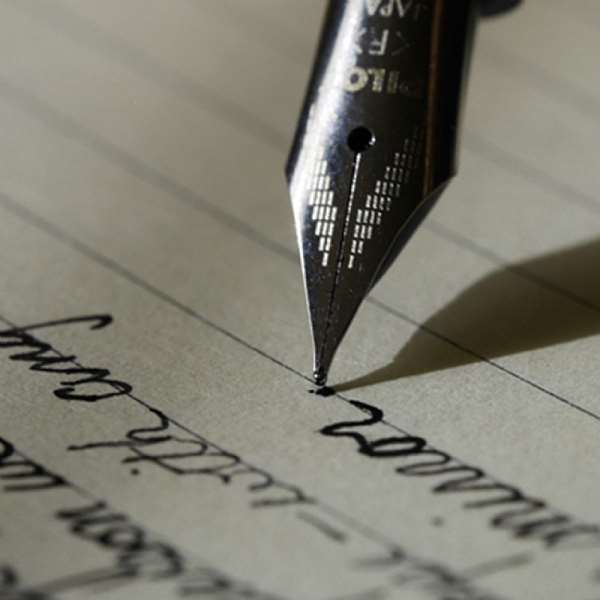 Belen D., Canadian woman, Hamburg/Germany, 25.10.2019: "I have been quite sick lately and had to stop eating chocolate even this is the only thing in my life I do not want to lose as chocolate is the only thing in life that makes by itself us humans happy. No private airplane or Rolls-Royce can ever make me that happy! But I have seen all the bad stuff that the chocolate manufacturers put inside, the bad fat, too much sugar and what have you not. I buy now Lindt 85% chocolate but still, I know it is not the best quality possible..and I have a distinct feeling and impression, these guys are hiding something from us consumers...I do not trust them, at all. Do you know of any chocolate that is honest and the best possible? What is your advice?"
Melina G., German with Arab roots, student class 10, 15 years, Hamburg/Germany, 25.10.2019: "Mr. Heerde, you want to tell us that even it is right and the only way to produce the best chocolate that we here in the classroom feel have a right to buy out there in our supermarkets is in the countries of origin like in Ghana but the big players in the market will never do that as it would mean they have to move their factories to Africa losing jobs here in Europe...but giving us the best chocolate possible instead? (.....) But that is not fair, it is not right...I am shocked, honestly speaking! The chocolates we can buy here...I do not like them at all!"
Cocoa Beans is a food item, fermented in Ghana for seven days, dried afterward for seven days. The journey of cocoa means to Europe takes the 64 kg sacks loaded in containers to Europe on a 2-3 months long transportation odyssey. Not all reach Hamburg Port alive but must be sorted out before production to chocolate begins. When someone has a bowl of fruits on his living room table and one fruit among many is rotten, does this not affect the quality of the rest? Certainly, it does. Why should consumers think among twenty cocoa beans one gets rotten and it will not affect the other beans around but being convinced the big companies can seriously promise consumers to offer them, the best quality possible?
Ladies enjoy Cocoa butter for their skin. The cosmetic industry does not buy cocoa beans but gets it from Cocoa manufacturer that extract it from the beans before producing their chocolate for big money. They replace it with cheaper bad fat as fat is a transportation tool for aromas. As consumer expectation has changed the Big Six or Big Twelve (depending on the perspective) dominating the market of cocoa trading and production (that`s were the profit is, not the production of cocoa beans by the local farmers) had mostly their roots during Colonial Times making their fortune with cocoa beans as the start of their portfolio. The spirit behind the cocoa bean boycott from 1946-48 under the leadership of Cadbury wanting to form a cartel against the farmers and dictate them their prices willing to pay is still very present in the industry of today. "Fair Trade Chocolate" and "UTZ" certified chocolate is a brainwashing attempt to make the consumers believe the industry does everything possible to be fair to farmers and consumers while the true analysis of the situation demonstrates that the Big Players only want to stay in their position and profit margin.
To reduce the price of chocolate products also for the benefit of Africans and to produce the best quality possible, the manufacturing must be done at the source of the raw material production. Europe had seen in the 1970s the vibrant toy industry of Europe had moved to China that is producing now 90% of all toys leaving Europe only a small market share of 10%, many jobs lost. European Governments have heard the signals and trumpets supporting the Big Players in their persistence to keep the status quo rather be willing to pay extra donor funding to e.g. Ghana so that workforces in e.g. Germany and UK have an income and the states' tax returns from this sector.
Who is loosing?
* The cocoa farmers - and countries- in e.g. Ghana is hurt by the increased prices of "Fair Trade Chocolate" that even their possibly extra income reduces to zero when shopping for chocolate that mainly only comes from Europe. Germans have no problem to pay a few cents more for "Fair Trade Chocolate" and keep their consumption at a high level of 9-11 kg of chocolate products per head and year, while the consumption of Ghanaians presently 500 gr will reduce down to 300 gr or even lower each year per head.
* The consumers around the world as they mainly depend on the poor quality offered to them by brands they regard as their one-and-only!
*Moral in business and honesty among people....sorry, for my mistake...that does not count in business! (or does it really matter?)
Who is winning?
The Big Players keep their position and possibly increase it based on the inefficiency of the countries of cocoa bean origin alongside the Developed World that gives small money to Africa from the big profit generated by a long-standing trade.
This industry is Colonialism and fights White Man against Black Man in its purest form!
GOD hear their prayers!
Amen...Amen...and Amen