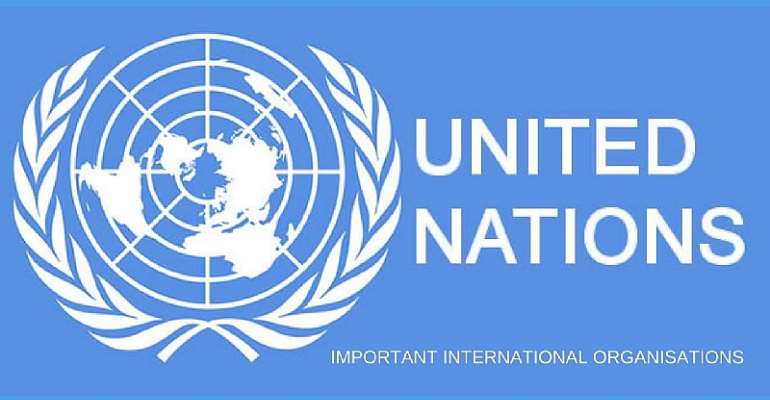 The United Nations has come a long way from the ashes of the League of Nations as a world body charged with maintaining global peace and wellness of the world.
The 1939 to 1945 world war, aka WWII, and the destruction occasioned by it informed the establishment of this body to obviate a future recurrence. The world had learnt crucial lessons from the fallouts of war on the scale the world witnessed then.
The world body has come a long way since its establishment 74 years ago, and still counting. Observers can catalogue a litany of drawbacks on the performance of the world body as much they can for its achievements.
Today we and for that matter the UN are not only confronted with pockets of strife which threaten global peace but an unprecedented climate change phenomenon as portentous to our survival on mother earth as a world war, if not more.
While a world war can be stopped when there is a cessation to the pulling of triggers and the dropping of bombs, climate change is about an attitudinal alteration towards a natural phenomenon whose fallouts are difficult, if not impossible, to change overnight.
The Amazonian forest cover which is being destroyed by fire at an alarming rate can be stopped overnight but not so with the torched trees and vegetation.
Never has the world been so gripped by the effects of the recklessness of mankind in her relationship with the environment than we are today.
Coiners of this year's theme for the commemoration could not have landed on a better expression: 'Our Planet, Our Future.'
Yesterday, the nation's capital and Kumasi witnessed an unusual downpour at a time when the country should be bracing herself for the North East Trade Winds as represented by the dry harmattan.
Some parts of the United Kingdom too were flooded on Monday and we sit down not doing enough to halt our bad ways towards the environment.
We are excited that the UN has stepped in as has Europe. It is our expectation that there would be an effective coordination between policymakers around the global village with the UN at the centre towards the restoration of the natural order of the climate.
The 'How dare they?' rhetoric question by Swedish teenager Greta Thunberg should be enough prick for the conscience of the global political leadership especially the industrialized countries, in whose hands lie the power to alter the fast-changing climate of the world.
Our failure to bequeath to subsequent generations the pristine world we inherited from our ancestors would be an unpardonable indictment on our part.
The UN has the muscle to move beyond the flowery theme 'Our Planet, Our Future': let it use its muscles to whip the world in line for a reversal of the climate.