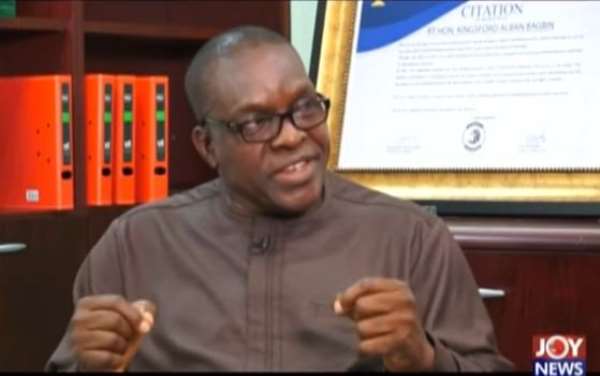 Second Deputy Speaker of Parliament, Alban Bagbin has called for a law to ensure complete transparency in funding of political party activities.
Under the law, Bagbin wants all political office holders, from the President to Assemblymen, to disclose the source of their campaign funds and how they spend them.
This, the veteran legislator believes would check the opulence displayed at campaign rallies; "most of the people leave those rallies without listening to the candidate."

It would also inculcate the accountability into candidates before they take office, according to the Nadowli Kaleo MP.
Speaking on JoyNews' PM Express programme on Tuesday , Bagbin said: "we need to reduce the cost of running political parties and the cost of doing politics."
He explained this would stop rich people from capturing the positions in political parties for their parochial interest.
He argued that, like some of the developed democracies, Ghana should allocate some money to the funding of political parties because the "state has an interest" in their activities.
The public also has an interest, he said, proposing that they must contribute toward the campaign of political candidates.
After this is done, Bagbin said the manifesto of political parties must be regulated to sync with the national agenda.
He said the state must sponsor professionals to help the parties come up with realistic and implementable manifestoes and "not just empty promises."
--- Myjoyonline