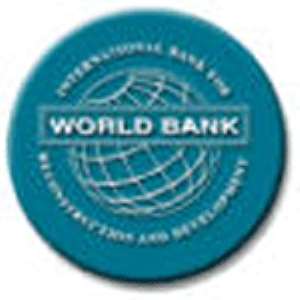 Yaw Donkorkrom (ER), March 10, GNA - The Yaw Donkorkrom DA Primary School in the Suhum/Kraboa/Coaltar District, will be the first beneficiary of the 11-million-dollar World Bank-funded "Fast-Track Initiative" (FTI) to construct new classroom blocks. The Director-General of the Ghana Education Service (GES), Mr Michael Nsowah, announced this on Thursday, during the presentation of a set of reading books to the school by the West African Examinations Council (WAEC).
The Director-General expressed concern about the poor state of facilities at the school and promised to ensure that befitting structures were provided this year, saying construction work would commence in about three months with funding from the FTI project. He noted that enrolment in basic schools had increased following the introduction of the Capitation Grant thereby putting pressure on facilities.
This has necessitated the Government to seek funding to improve facilities and to build additional ones.
Mr Nsowah said in spite of the huge investment, there were still yawning gaps in the quality of education in various parts of the country and stated that additional resources were being sought to ensure equitable quality education for all Ghanaians.
He advised parents to cut on frivolous spending to support their children especially in their formative years and to show them care and love to grow into useful citizens of the nation in future. The Odikro of the town, Nana Kwabena Odei, expressed satisfaction that a new block was to be constructed in place of the old school structure that was in a state of disrepair.
He commended Mrs. Ewurabena Ahwoi, Eastern Regional Director of Education, for her concern to improve conditions in deprived schools. The community of 500 located in the Rudurudu Mountains near Coaltar, established the school 1949 but the structure is in a state of disrepair with the roof of the head-teacher's office completely off.