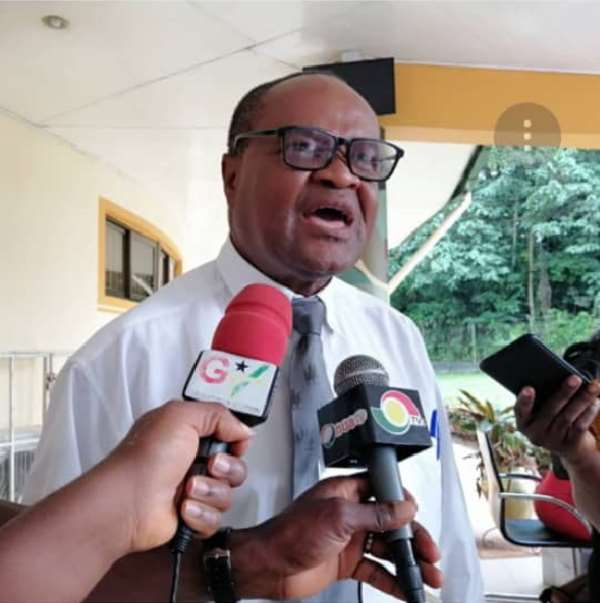 Chief Executive Officer of Pals Africa Mr. John Bewuah Edusei
The Chief Executive Officer of Pals Africa Mr. John Bewuah Edusei has appealed to the Ghanaian Government to roll out a policy that will make importers of poultry products buy at least by 10 percent of their total annual imports from local poultry farmers.
He says there is the need to experience the great mutual benefits available for the two parties, and Ghana as a whole should they begin to work together.
According to him, the importers spend millions of dollars annually on their poultry imports hence contracting local poultry farmers to produce 10 percent would be very favorable to not only local farmers but Ghana as a whole.
"This will mean increased production from local poultry farmers, and that will translate into paying more taxes, employing more people and most importantly supplying Ghana the right and nutritious chicken". He stressed.
Speaking to Modern Ghana online, the Pals Africa CEO who is very concerned about the difference between locally breeding poultry and imported ones maintained that 'producing to eat is different from producing for someone to eat'.
He explained that Ghanaian poultry farmers also eat their own produced chicken and eggs and sell to their relatives and clients as well so they ensure that quality feeds are given to the chicken to make them healthy always.
"However, a lot of things are said and known about frozen chicken which is imported into our country and we know government also knows what goes into it". He noted.
The huge amount spent on importation of poultry products in Ghana has been a major concern to many industry players but successive governments have been mute about it.
Even though the National Democratic Congress government attempted to ensure some purchase of importers from local poultry farmers, it could not see the light of day.
However the Pals Africa CEO suggests that the current government can show more commitment to developing the poultry industry by taking this step.
Pals Africa is a multi-species poultry and livestock event comprising Poultry, piggery, fishery, feed milling and other Agro-allied industries.
It is a unique platform to connect with lots of industry players, government and developmental agencies.
This year's event is scheduled to take place on November 4 and 5 at the Golden Tulip Hotel in Kumasi.