Even Our Tuxedo-Decked God Slept on the Seventh Day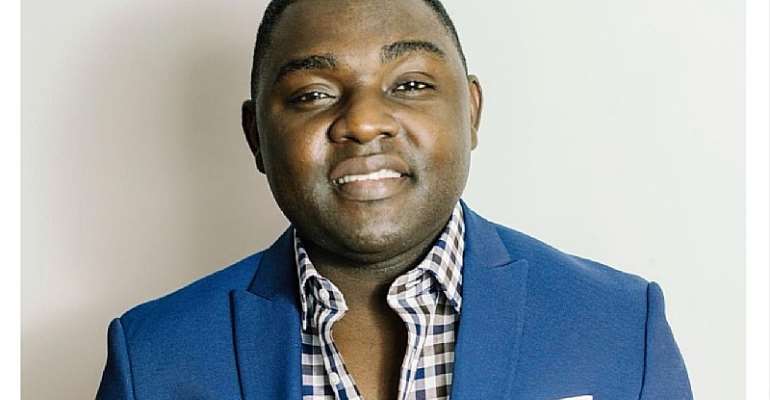 If he had listened and paid close attention to the Lucky Mensah hit song titled "Nana Yenye Wo Den Ni," Mr. Kevin Ekow Baidoo Taylor would not be bitching and vacuously kicking a fuss over the widely publicized photograph of Ghana's President Addo Dankwa Akufo-Addo resting his eyes during the maiden Russia-Africa Summit held in Sochi, Russia (See "You Wore a Suit, Hired a Jet and Flew to Russia to Sleep? – Kevin Taylor Quizzes Akufo-Addo" Ghanaweb.com 10/26/19). The extreme absurdity of the statement that a man wearing a suit cannot or has absolutely no right to take a nap at a conference that is highly unlikely to put any positive dent in either the humongous problems of Ghanaians or Africans, at large, can only tell us more about the "uncivilized" familial background of the critic than about the target of the latter's tirade.
You see, the problem with this sort of cynical propaganda piece churned out by Mr. Taylor is that anybody who has examined the performance record of President Akufo-Addo would actually wonder why my 75-year-old uncle has not been sleeping even more than he is being accused by the infamously uncouth and shameless agitprop shills like the young man the integrity of whose parentage was recently publicly questioned by Mr. Kennedy Ohene Agyapong, the popular media mogul and the New Patriotic Party's Member of Parliament for the Assin-Central Constituency, in the Central Region, that is, the same locale in which Mr. Taylor and a host of other global-statured comedians were born and bred, among them the legendary Super-OD and Bob Cole, if memory serves yours truly accurately.
Anyway, for those of our readers who may not be familiar with the lyrics of the aforementioned fast-tempo Lucky Mensah song, this is what the renowned Ghanaian musician has to say, among others. He sings in the Ghanaian-majority Akan language; but I have decided to roughly translate those few lines that I can vividly recall as follows: "Young men have tried and miserably failed to manage the affairs of this country, but Daddy has deftly demonstrated that, indeed, a near-irreparably damaged Ghana can be resuscitated." The ace singer-musician goes on to catalogue the plethora of achievements notched by the Akufo-Addo-led government of the New Patriotic Party, among them, the fee-free Senior High School Program which a profligate Mahama-led government of the National Democratic Congress (NDC) insisted could not be practically achieved because of what the former President, Mr. John Dramani Mahama smugly and pontifically claimed to be the woeful lack of the requisite fiscal resources.
But, of course, even the holy scriptures of the Judeo-Christian and Islamic religions had God/Allah/Divine Providence taking a 24-hour slumber on the Seventh Day of Creation. So just what does Mr. Taylor want to imply? That of all creators and creative innovators, it is Nana Akufo-Addo alone who has absolutely no right, whatsoever, to rest his eyes from his indefatigable laboring around the clock? The critic also scandalously claims that in a more serious constitutional democracy, such as the United States, that is implicitly speaking, a napping President Akufo-Addo at the Sochi-hosted Russia-Africa Summit would have been promptly asked to resign. Now, I don't know whether the Washington, DC-resident Mr. Taylor has ever heard the name of a two-term American President by the name of Mr. Ronald Reagan. What the critic ought to worry about was how a wide-awake Vice-President John Dramani Mahama could so block-headedly negotiate the abortive and globally infamous STX deal with a South Korean-owned building construction company that criminally resulted in the loss of at least $ 300 Million (USD) to the Ghanaian taxpayer.
If, indeed, as Mr. Taylor claims, "the biggest embarrassment" that Ghana has ever faced is the mid-summit napping in Sochi, Russia, by President Akufo-Addo, then what does the same critic make of the backdoor decision by then-President John Dramani Mahama to have two Saudi-born Yemeni terror suspects, who had been detained by the United States' Military at the Cuba-based Guantanamo Bay Maximum-Security Prison jetted into the country? How about the Mahama-presided ECG-PDS Scam, in which a Philippines-based energy-distribution company was allowed to enter into entrepreneurial partnership with the state-owned Electricity Company of Ghana without coughing up a dime by way of business liabilities guarantee, with a shell/bogus Dubai-based company acting as a financial guarantor?
You see, I have often noted that Mr. Taylor would be a far better psychological analysand or, better yet, a prime candidate for a high-end psychiatric examination. Dear Reader, you be the judge.
*Visit my blog at: kwameokoampaahoofe.wordpress.com Ghanaffairs
By Kwame Okoampa-Ahoofe, Jr., PhD
English Department, SUNY-Nassau
Garden City, New York
October 26, 2019
E-mail: [email protected]