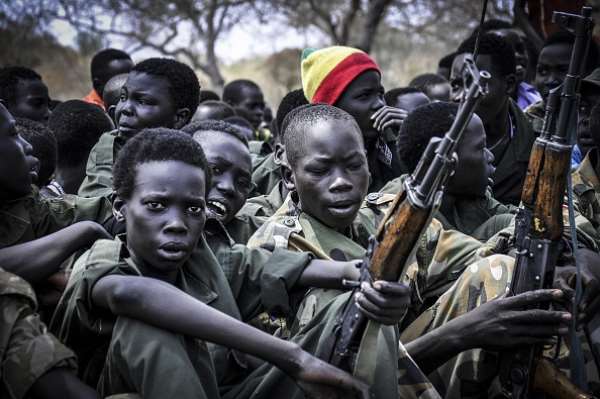 Sudan's tribal war is what we want in Ghana?
Tribalism is a serious disease in Ghana, which the hospitals in the country must try their possible best to create units to help those suffering from this kind of sickness. In this modern Ghana, sixty-two years after independence, if you are a tribalistic then you need medical attention.
Actually, if you study thoroughly, you will notice that those advocating or practicing strong loyalty to tribalism, suffer from inferiority complex. They feel that they have been left behind or not easily recognized as humans, therefore, they try hard to make their voices be heard.
But why do you have to feel that way if you are a Ghanaian? Unless you are sick in mind, the reason we have thousands of such people in Ghana. Whether you are a native Ghanaian or from a tribe, we are all Ghanaians, no one is better than his fellow Ghanaian.
I can't even remember in my life, saying any bad thing to a Ghanaian, whether he is an Ashanti, Fante, Ga, Ewe, or Hausa, therefore, it baffles me a lot when I read the reactions or comments of those living on such hate and tribalistic principles like the German Adolf Hitler.
I have enjoyed the association of different tribes in Ghana, including Muslims in both Holland and Belgium, and was impressed recently to learn about the significance of Islam, a peaceful religion, many have tainted their name because of terrorism.
The great Joseph Hill of the group 'Culture,' says 'Tribal War' can't solve the problem
If you are an illiterate, let alone educated, you should know the hate, bloodshed, and death, tribalism can bring into society. Surprising, in political history, things don't end up well for those that incline on racial hate.
The Rwanda genocide, involving the Tutsis and the Hutus, was inspired by hate, the Nigerian-Biafra war, between Ojukwu and Gowon, was inspired by hate, Adolf Hitler killed over six million Jews because of racial hate.
Therefore, it's only a fool in Ghana who will live on tribalism, especially, taking into consideration the havoc in racial hate or tribalism.
For example, over 140 people killed and 90 injured in one week during Sudan's tribal wars. Is that what you love if you are a Ghanaian? Say No, to tribalism in Ghana.