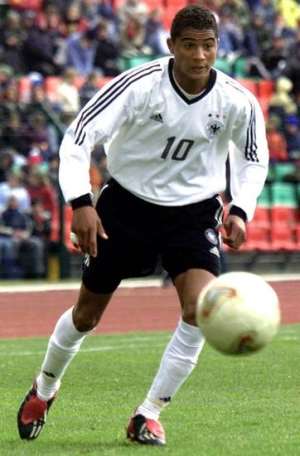 Hertha Berlin manager, Dieter Hoeness, has praised Ghanaian born striker, Kevin-Prince Boateng, for turning down overtures from Ghana and rather opting to play for Germany.
According to the Berlin manager, it would have been a big pity for German football had Boateng decided to play for Ghana.
Kevin Boateng who has featured for the German under-21 team turned down an offer to play for Ghana at the World Cup finals later this year.
The 18-year-old striker said his decision to play for Germany was a difficult choice.
Boateng has a Ghanaian father and German mother and was born in Germany, where he has lived all his life.
Last year, he played for the German Under-19 side that reached the semi-final of the European Under-19 Championships.
Boateng thus follows the footsteps of Gerald Asamoah who features for the German national team.