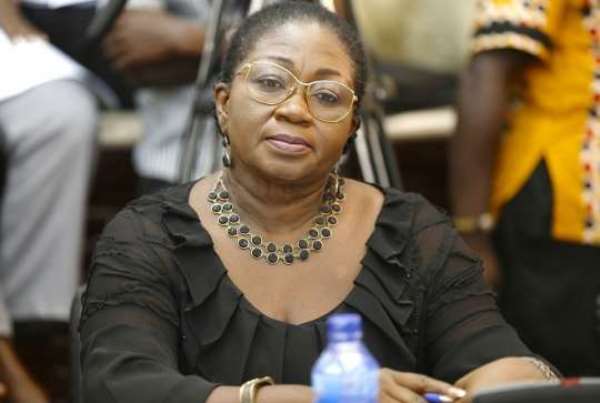 The Communications Director for Asokwa Constituency Branch of the New Patriotic Party has ridiculed the 'faceless' individuals threatening to embark on a demonstration in the constituency 'soon'.
Nana Gyamfi who laughed at the news item which was published on RawGist.com and later repeated on Kumasi based Otec fm described it as 'laughable'.
Speaking to ModernGhana, Mr. Gyamfi said 'it is not worth spending time on a story which is not only full of lies but has faceless Asokwa residents'.
"When they first tried it, we advised them to be bold and identify themselves but we have seen they are not only cowards, but dumb as well.
...whatever they told the journalists, that's if the reporters are not peddling falsehood, clearly expose them that they are not living in our constituency but desperately want to tarnish the image of our MP" He pointed.
The reaction of the Asokwa Communications Director follows a publication by an online portal and same repeated by Otec fm by 'some people' who threatened to demonstrate against their Member of Parliament.
In the said publication, the aggrieved people whose identity was not revealed in the story threatened to demonstrate against the MP mainly due to bad roads in the constituency.
But Nana Gyamfi who held an almost endless list of their MP's achievements in his hands said 'even this list will expose their ignorance or diabolical agenda'.
"With respect to the roads issue, everyone living in the constituency can attest to the fact that construction is ongoing from Ahinsan Market to Fabi junction, and storm drains from Ahinsan Bonsuom to Joy Standard and Angola".
He continued that in education over 400 tertiary students have benefited from MP's scholarship, she has refurbished the Atonsu MA school ICT Center, she has donated hundreds of dual desks to several schools in the constituency.
Nana Gyamfi added that the MP constructed a 40 bed capacity maternity ward at the Kumasi South Hospital with two consulting rooms, a pharmacy, a records room and an observation ward and organizes periodic free eye screening with free medication.
In addition to these he continued, 'our MP has made several donations to divers groups and individuals including the police and Fire Service stations, churches, and communities.
"In fact the list is inexhaustible and I want to advice them to boldly come out and debate us on achievements if they themselves are credible or forever keep mute".