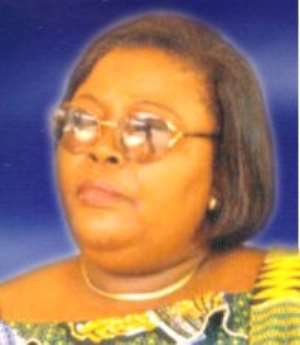 Sekondi, March 08, GNA - Madam Sophia Horner-Sam, the Deputy Western Regional Minister, on Wednesday called on women to work with the government to create congenial atmosphere for women to occupy decision-making positions in the country.
She made the call at this year's Regional Celebration of the International Women's Day organised by the Department of Women and Women In Law and Development in Africa (WiLDAF) at Sekondi. The Day was under the theme: "Women in Decision Making: Meeting Challenges and Creating".
Madam Horner-Sam said women cannot have freedom and equality on a silver platter without working for it and overcoming challenges arising from their struggle.
She said, "It is for us to create change and this could be done by hard work, dedication to duty and transparency in all that we are assigned". Madam Horner-Sam said, "I, therefore, call on women all over the world to face the challenge and create the necessary change so that we shall take rightful place in society".
Miss Jane Edna Nyame, Regional Director of Department of Women, proposed the establishment of a fund to support women who want to contest district level elections.
She said the fund would increase the participation of women in district assemblies.
Miss Nyame said political parties should promote and protect the rights of women engaged in political activities as means of getting more women into district assemblies.
She asked public institutions to assist to get more women into decision-making positions by actively pursuing a policy of achieving gender equity in decision-making.
Miss Nyame said capacity building programmes such as leadership and self-esteem training must be intensified to assist women and girls to take up decision-making positions and other leadership roles. She said the government is making effort to increase the participation of women in decision-making by signing and ratifying several Regional and International Conventions, Protocols and treaties relating to women's rights.