A/R: Fully Equipped CHPS Compound Abandoned At Kentikrono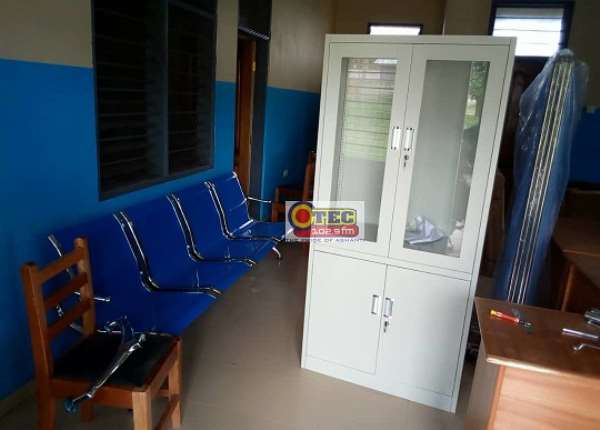 Residents of Kentinkrono in the Oforikrom municipality of the Ashanti region are angry at the municipal assembly for their inability to open for services, a constructed and equipped Community-Based Health Planning and Service (CHPS) compound that have been left to rot for years.
The health facility which was constructed by the Kumasi Metropolitan Assembly (KMA) in 2014, furnished with the needed hospital equipments, has been abandoned by the assembly, a situation the residents bemoaned affecting healthcare delivery in the area.
Some residents speaking to Otec News' reporter Jacob Agyenim Boateng, who visited the facility on Wednesday, October 23, 2019, in a furious rage could not come to terms why the facility meant to improve health care should be wasted.
"The absence of health facility in the area is a big challenge to us, pregnant women who are due for delivery rely on local medical practitioners for their health needs, and serious cases have to be sent to either KNUST Hospital or Komfo Anokye Teaching Hospital (KATH) for medical attention. This facility could solve these situations if opened for services," they bitterly complained.
A Unit Committee member for the area, Prince Acheampong, explained to the reporter that "the commissioning of the facility has been scheduled after the District Level elections in December 2019 after a deliberation at the municipal assembly".
He could not tell the reason for the scheduled date but information gathered by the reporter suggested that the assembly is yet to have the facility registered with the National Health Insurance Scheme (NHIS).