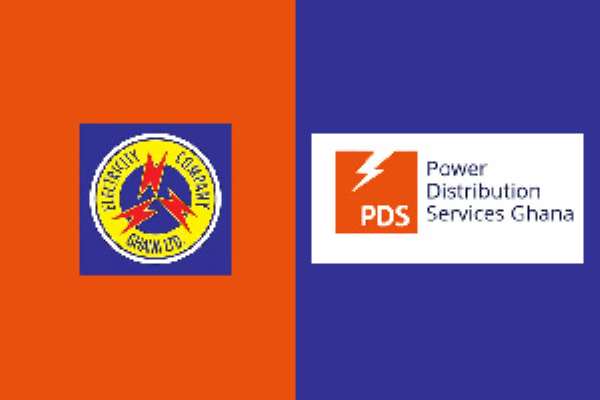 What a strange lot Ghanaians are. Why are they paying attention to the humbug from the U.S. Embassy in Ghana? The question we must ponder over is: Will their latest nonsensical statement about the Power Distribution Services (PDS), contract, stand up to U.S. Congressional scrutiny in Washington DC? The Minority in Parliament must lobby their U.S. colleagues to initiate an immediate Congressional enquiry into this egregious chop-chop-outrage.
Furthermore, is it not common knowledge that the U.S. is indeed a great nation populated by a mostly generous-spirited citizenry - which is now unfortunately led by a pathological-liar, and self-seeker-bar-none, who has been tearing up international agreements it solemnly entered into, and which were ratified by the U.S. Congress, since he assumed office as President? Ebeeii.
What is worse, is that the drama and controversy over the PDS privatisation-ripp-off deal, empowering a few super-wealthy crooks to hijack the Electricity Company of Ghana (ECG), is a complete waste-of-time-and-energy. It is a Luddite-controversy. Pure and simple. Why a Luddite-controversy, you might wonder, dear reader?
Simple. As it happens, there is cutting-edge technology, which is actually in existence, today, as we speak, to enable Ghanaians enjoy electricity tarrif rates, which are 50 percent cheaper than present-day rates. Yes, 50 percent cheaper, than present day power tariff rates. You read that correctly. It is not a typo. The inventor of that cutting-edge serendipitous energy sector invention, is the brilliant Ghanaian marine engineer, Raphael Afordoanyi.
The trouble is that our vampire-élites seldom keep abreast with the latest developments across a broad range of technologies. Pity.
The question is: If such a cutting-edge invention is available today, why should Ghanaians tolerate the hypocritical neocolonialist claptrap coming from the U.S. Embassy, about the sanctity of contracts - all because of a paltry U.S. $190 million from the U.S. Millennium Challenge Corportion (MCC), which empowers a few super-wealthy fraudsters to asset strip the enterprise Ghana? What utter rubbish. This is pure nonsense on stilts that we must not tolerate - otherwise we are beyond stupid. Case closed. Haaba.