Memhrep Holds Mental Health Day Outreach Program And Health Education Feeding Over Hundreds Of Mental Patients In The Ashanti Region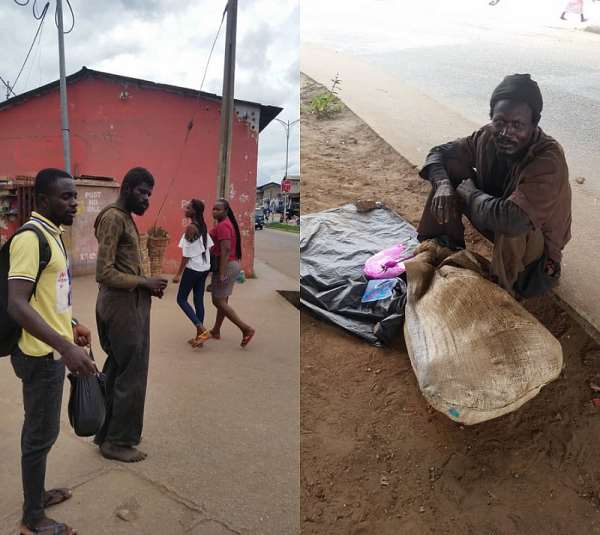 Everyday a large number of homeless, poor people who cannot afford a decent meal, line up under bridges to sleep without food under unfavorable conditions. They are often seen and recognized as refugees from other countries but the irony of life depicts that they are citizens in their birth country seeking for shelter and food. Every man's dream is to afford a well-nourished meal thrice in a day, but due to circumstances and hardships most people do not enjoy such privileges due to one pressing problem to the other. Life they say is not a bed full of roses. It is on this note, that this year's celebration of World Mental Health Day saw the need to create an atmosphere and connection to the outside world by reaching out to people with mental related issues, who are deprived and rejected on the streets to suffer under certain debauchery conditions meted out to them by people they once called family.
A non-profit charity organization, Mensah Mental Health Rehabilitation Project (MEMHREP) founded by Mr Adu Gyamfi stepped out at the Kumasi Metropolis to lift the spirits of mental health patients, who have been abandoned and neglected over the years by their respective families to be on the streets hence becoming homeless and losing their sense of identity. MEMHREP Ghana stood in as the immediate families of these mental victims to feed and clothe them, distributing over 200 food packs to many mental patients at Kumasi Asafo and ended at Adum in the Kumasi Metropolis. This initiative was conceived to establish some sense of belongingness with the mentally challenged persons in the society. The aim according to the management of MEMHREP is to mark the World Mental Health Day with the main target of educating and preventing suicide, whilst establishing enhanced relationship by showing love and providing food and water to quench thirst and hunger by making them happy.
By doing the needful, MEMHREP engaged in some interpersonal talks with certain mentally challenged persons suffering from various conditions. Most of them were patients on the streets and market square as well as uncompleted buildings.
After a healthy interaction with some of the mental health patients, the team identified certain challenges faced by them, among which included;
Lack of medications for them (psychotropics)
Problem of clothing and shelter
Lack of means of transportation to reach out to the patient among others.
MEMHREP has taken it upon its able shoulders to get people suffering from mental illness not to inadvertently neglect their diets and other healthy habits in the last 8 to 9 years in the communities. Mental illness often causes sleep disruption and can even impact the functioning of the immune system, making people more susceptible to and less able to fight illness and infection. Everyone is important, let's all hold hands together to fight against mental related issues.
We all deserve to be loved as long as we have life, then we have hope for a better tomorrow. For mental health support, you may contact 00233 (0)248762692 or email [email protected] . Donations to MEMHREP can be channeled through MTN MOMO: 0240838893 or visit www.memhrep.org . Every little helps! No donation is too small.
Report by
Benjamin Barima Bempong Boahene
Nyce 90.7 Ghana