YEA Signs MoU With GES To Employ 7,730 Youth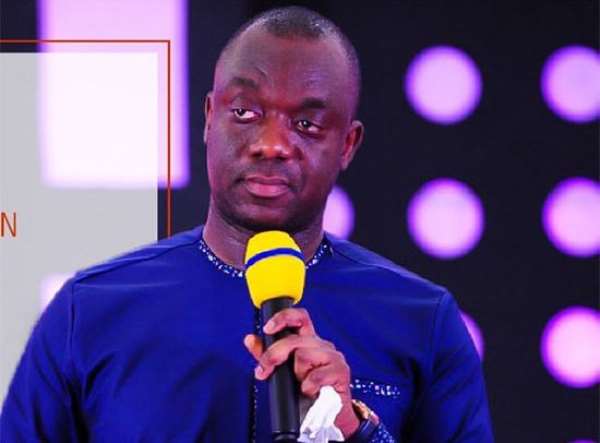 Lawyer Justin Kodua, CEO of YEA
The Youth Employment Agency(YEA) has signed a Memorandum of understanding with the Ghana Education Service to employ 7,730 young Ghanaians into the educational sector.
Under an initiative, "Schools' Support Programme", the young recruits would be trained and deployed to 700 Senior High Schools across the country.
The programme have two operational areas; School Guards or Security Assistants and Kitchen Assistants.
School Guard/Security Assistants
The School Guards will provide the first level of security for students and staff on campus. The Guards will man the various points of entry and exit to various institutions. Personnel will inspect persons and vehicles entering and exiting school premises at material points in time. They will also handle some basic forms of enquiry from the general public or refer them to appropriate offices for further action. It is also expected that the guards will assist in any other assignment by school authorities.
Kitchen Assistant
The Kitchen Assistant will assist the cooks and pantry staff in the various institutions in providing for the basic nutritional needs of staff and students. They will assist in the preparation of food and its serving to students. The assistants will also concern themselves with the general upkeep of the dining halls and kitchens of the various institutions, this will include the maintenance of kitchenware.
Minimum Requirement
The programme is open to all Ghanaians between the ages of 18-35 years. All applicants for the two employment streams should at least be a holder of the Basic Education Certificate Examination(BECE).
Speaking at the signing of the MoU at a short ceremony in Accra, Lawyer Justin Kodua, CEO of YEA said, "the aim of the programme is to engage unemployed youth in various districts to promote a healthy and safe environment to enhance the development and educational achievement of senior high students and staff".
"This programme will run as a sub programme under the Youth in Community Improvement Module as established in the Youth Employment Agency Regulation LI2231" he stated.
Lawyer Justin Kodua appeals to the youth across the country to take advantage of the opportunity created.
On his part, the Director General of the Ghana Education Service, Prof. Kwasi Opoku-Amankwa thanked the leadership of YEA for the introduction of the programme to augment the staff strength of the various senior high schools across the country.
Eric Joe Ayivi
News Contributor