Chief Imam Attends Third African Muslim Leaders' Summit In Turkey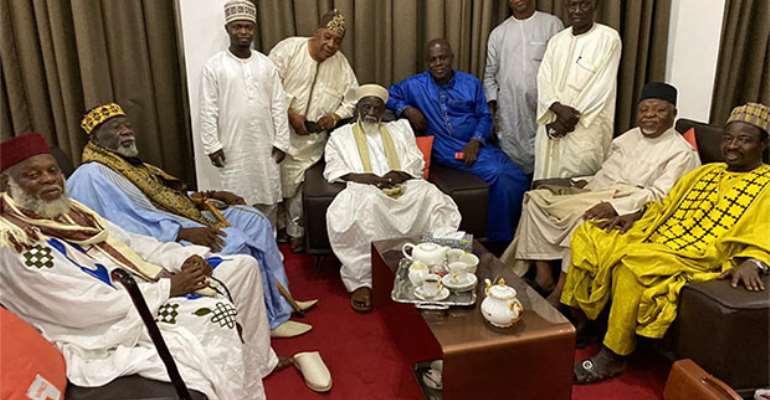 The National Chief Imam, Sheikh Osman Nuhu Sharubutu, has led a delegation of Muslims to Istanbul, Turkey, to attend the Third African Muslim Leaders' Summit.
The six-day activities which began last Friday, ends on 23rd October, brings leaders of the Islamic faith for discussion on issues, which seeks to enhance the interest of the faith. The engagement also seeks to bring together the leaders for the purpose of bonding them for the common goodness of Islam.
Upon arrival in the historical city of Istanbul, he and the delegation were received by the Vice President of the Ministry of Religious Affairs of Turkey.
Istanbul is an important historical city, headquarters of the Ottoman Empire; and once upon a time, part of the Byzantine Empire.
The Blue Mosque once upon a time, a church under the Roman Empire, is a major tourist attraction.
The House of Mary, Virgin Mary's last dwelling place at Ephesus, on a mountain in Turkey, also a major tourist attraction.
Ayasofya, the architectural marvel of AD 537, is located in Istanbul. It was once the Greek Orthodox Cathedral and now a museum.
---Daily Guide