Lack Of Patriotism Ghana's Biggest Worry — Rawlings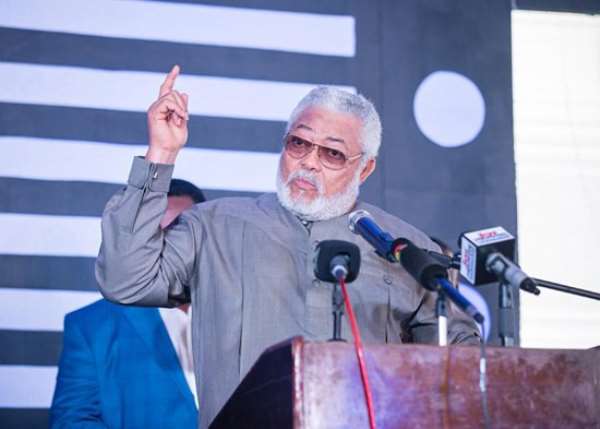 Ex-President, Jerry John Rawlings says the absence of patriotism in the citizenry is "Ghana's biggest challenge".
He added that the illegal mining predicament, popularly called 'galamsey' in the country as an example of the absence of patriotism.
Speaking last Friday at the 75th-anniversary platinum awards ceremony of the Ghana Mine Workers Union (GMWU), he said, "Entire rivers have been destroyed by the senseless and unbridled abuse caused by greed, unpatriotic attitudes.
"The failure of mining supervisory agencies such as the Environmental Protection Agency (EPA) and the security agencies to enforce the laws. "
"There is no doubt that institutions have been weak, and the commitment of successive governments even weaker because of shallow political will. Local people and traditional leaders are also complicit," he said.
According to him, "Until the average Ghanaian recognises the need to show responsibility, first to himself, family and environment, we will continue to experience economic, social and political poverty."
Mr Rawlings was honoured together with the country's first president, Dr Kwame Nkrumah, alongside other members of GMWU for their contribution towards the progress of Ghana's mining sector.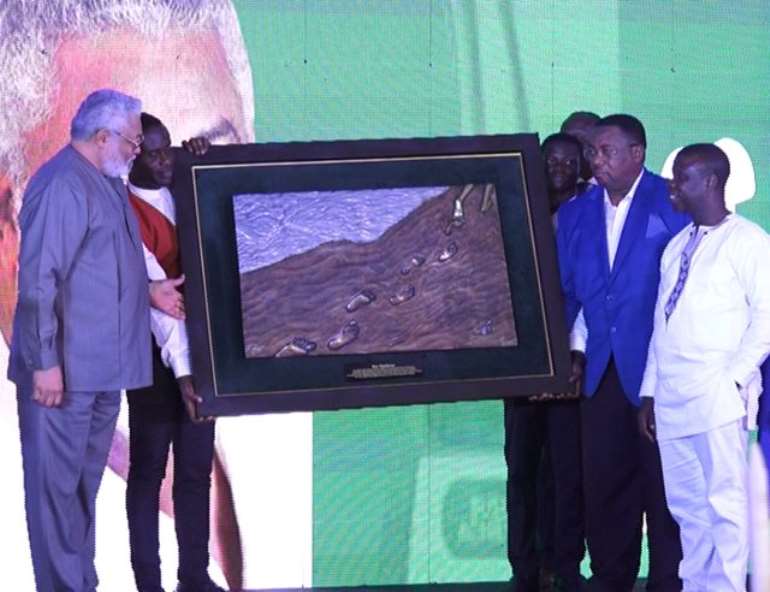 Mr Rawlings was honoured for spearheading massive reforms in the mining sector during his tenure.
"Let this be a period where many of your anniversary events are not about wining and dining but also an opportunity to deal with the scourge of illegal mining, indiscipline and corruption, which have become more of the norm than the exception", he added.
The former President after receiving the award singled out some former ministers who worked with him for praise.
"The likes of the late Comrade Ebo Tawiah, Fred Ohene Kena, who recently passed; Dr Kwesi Botchwey, Kwame Peprah, to mention a few, played very significant roles in ensuring the revitalisation of the mining sector," he said.
During the ceremony, the General-Secretary of the Ghana Mine Workers Union, Prince William Ankrah, presented a painting to the former president, commending him for the implementation of certain policies during his regime, which drove investment in the minerals economy.
---Myjoyonline