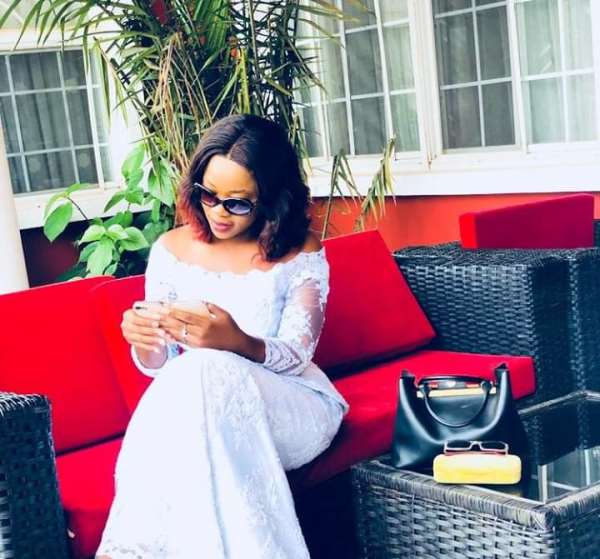 The UENR Community on Saturday, 19th of October, 2019, received unfortunate news when its Level 300 Electrical Engineering Students on their way to the campus of KNUST for their usual practicals involved in an unpleasant incident where their bus was reportedly engulfed with fire.
Thankfully, none of the students and the accompanying staff on board was hurt in this disheartening moment of panic and emotional trauma, of which I duly join my constituents to express our gratitude to the Almighty God for His wonderful protection for our students and staff on board of the bus. The School couldn't have endured another stress taking cognisant of the painful journey the school was subjected to in March 2017 at the Kintampo Waterfalls.
There are countless issues that needed immediate attention in order for UENR to have the needed infrastructural development and the question is who leads the crusade for UENR to get its fair share to reduce the stress of students?
Our two MPs, Sunyani East and Sunyani West are also not helping in pushing for the school and this cannot be challenged because they initially opposed its establishment.
President Mills initially released ₵10m in 2012 to the school for administrative works including payment of salaries, construction of the New Ultra Modern Library and the New Lecture Hall, acquisition of the School Bus and general renovation of the existing blocks
Today, the MP for Sunyani West is a Cabinet Minister and heads the Ministry of Employment, Labour and Relations, and the Sunyani East MP is one of the 13th Leaders of Parliament (Majority Chief Whip) and a leader of Ghana's Parliament to ECOWAS.
What efforts are they, the two MPs making to ensure that the ₵50m promised by President Akufo-Addo in July this year is released to UENR?
The Chairman of UENR Council, Prof A K Tuah on 3rd July 2019 led the other members to meet President Akufo-Addo where the President assured them of releasing ₵50m to the school for infrastructure.
Unfortunately, this was neither captured in the Mid Year Budget that was presented by Ken Ofori Atta to Parliament. Again, the President at the 4th Graduation Ceremony this yr in August at UENR failed to reaffirm his commitment to release the said amount for the development of the School.
The President rather chose to applaud the decision of the Governing Council to rename UENR after Dr Busia on the graduation day.
UHAS and UENR were established in the same year but UHAS is far ahead in terms of infrastructure because their MPs were able to lobby for the needed resources to be released for its infrastructural development.
As i lead the Sunyani West Constituency to commiserate with the School Community, we equally urge the Sunyani West Constituents and the University Community to rally behind us to go for a productive change, a change that will actively advocate and lobby for the development of the school to enhance academic and research works at the school.
Issued
Millicent Amankwaa Yeboah
Parliamentary Candidate (NDC)
Sunyani West