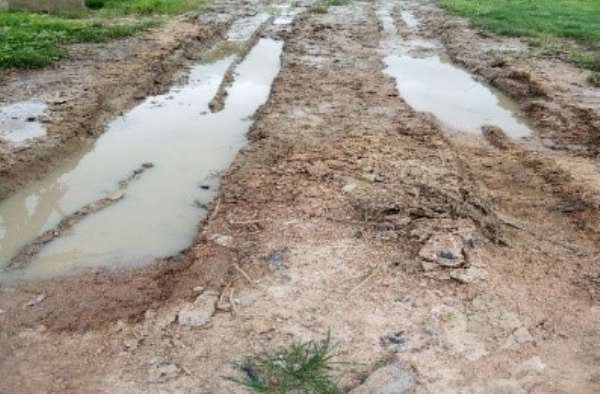 It is with saddened hearts, unbearable pain of neglect, and a humble feel of dejection that the youth around and within the Tindonmolgo community yell out to the government in pain to come to our aid.
The Tindonmolgo-Sirigu road is an urban road in the Bolgatanga Central constituency of the Upper East Region, which runs through Bolgatanga, through to Sirigu, a suburb of Bolgatanga and beyond.
The aforementioned road has become one of the busy roads given little or no attention for over a decade now after its pavement.
Apart from it being a road linking many rural communities to the urban, it is a road with great significance, since it can also serve as a route to places like Navrongo and Kumasi, given that it is in a good state. However, it is unable to serve this purpose due to its poor state, that is, road users take alternative routes to their destinations which do not fuel economical.
The road being a graveled road can no longer withstand the pressure of heavy vehicles and therefore continue to deteriorate in a poor state, and this has led to a lot of accidents as a result of potholes and muddy nature of some parts of the road causing vehicles to get stuck, usually during the wet season.
It is for this reason that concerned youth living within and around the Tindonmolgo community, and led by Mr. Aduko Martin Lutherking, formulated an antidote to this ailment by embarking on periodic filling of potholes so as to reduce the dangers encountered by its users, and since our resources are meagre, we, therefore, call on government to come to our aid; liberating us from our long suffered predicated.