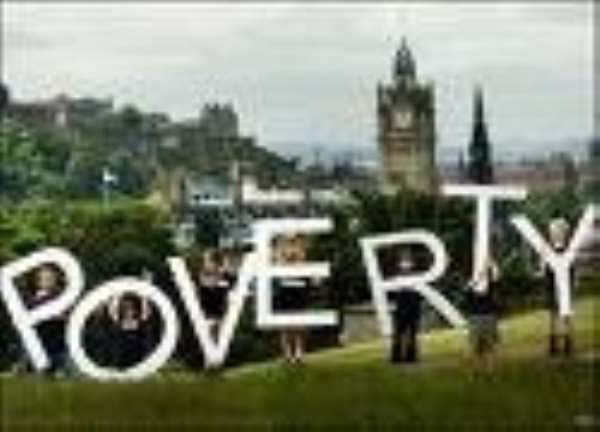 Fourteen years ago I left the Tamale Teaching Hospital as a Porter, a porter in this regard is someone who is stationed in the ward or at the Out Patient Department (OPD) to receive patients especially those who are unconscious or have difficulty in walking, help them (patient) with a trolley or wheelchair; and move him or her to the doctors consultation room and to the ward after the history or complaints are taken. Sometimes you could receive a patient/client and he or she turns into a corpse immediately they are rushed to the hospital. Some were delayed in the house and brought in "half-dead", and the moment they arrive the patient dies in the hands of the porters. So some people were referring to us as second-grade mortuary men...lol.. In fact, I am proud to say that I was part of the first batch of porters employed by the hospital, my allowance/ table-top salary was GHC35...lol..it may sound very little to you the reader, but that helped me in organizing and registering myself for private examinations which brought me at least this far. The least talked about how I and my other 3 mates were treated by some patient relatives, patient themselves and to an extent some of our colleague workers who were fortunate to have been blessed with the opportunity of being revenue collectors, nurses etc the better.
On the 16/09/2015, I returned to the same hospital as a biomedical laboratory scientist (understudy at UDS medical school) for my clinical orientation and subsequent practicals. It was nostalgic and I couldn't believe in the turn of events, one lady who used to sell "zimcom" ( a local drink prepared with fresh millet) on credit for me when I run out of little coins and needs to replace lost fluids out of consistent carrying of patients, saw me in my lab coat and was like "can I believe my eyes? Who am I seeing? Seidu is that you? May the Good Lord be praised"...Tears started dropping from her eyes and I had to console her before I went to print our group list outside the hospital. We are still on the journey and will get to the apex soon In Sha Allah☝🏻!
It was nostalgic!! I never gave up irrespective of where I started from, what I knew mattered most to me was how to end my "race" successfully.
I have never sat for extra classes because I didn't have money to register, but I made it through the Polytechnic to the university over some friends who were always attending the most expensive extra classes in town.
I attended Presby Primary School (popularly known as "kulikuli" school) whilst my friends attended Dahinsheli, little flower, Alhassan Gbanzaba and other expensive schools you can think of.
In 1997 I was enrolled at Zogbeli junior high school whiles my colleagues were at Kamina JHS, SDA, EP etc but I never gave them the chance to beat me to it. Then I proceeded to Vittin SHS whilst my friends proceeded to Tamasco, GHANASCO etc again I was not deterred and refused to quell back into my shell.
Today what is of importance is where we are now and how we are going to end the "race", never use poverty as an excuse for your failure in life. Poverty might be a factor for your slow pace in progression in life, but it shouldn't cripple you. You think life is not fair? I humbly disagree with you my brother/sister! Life is fair because it reflects the way you make it for yourself. The stones or mud thrown at you should make you stronger and not weaker, if you are determined and prayerful life will smile at you one day no matter what.
I enjoyed the experience of being the President of DBS students at the Tamale Polytechnic (where the late Diema Naa played a role in the success of my programs), and that by default made me the National DIBSSAG President. In the bag is former Vice President of Medical laboratory sciences students association, President of Northern Students Union for two years and PRO of SRC.
In order to succeed, we must first believe that we can and we certainly shall do it! We still have a long way to go but atleast I am proud of where I am currently, hoping and praying to move further. No form of obstacles can stop us from getting to where we are billed to reach, do not give up no matter the time and place. It's about the determination and patience to win, be prayerful always and your God will never disappoint you.
The struggle continues unabated; never give up💪!
Mohammed Seidu a.k.a Seidu Fiter ( [email protected] )