Dithering by the Attorney General, the Special Prosecutor and our Court Justices in Dealing with Corruption and Court Cases is Ruining Ghana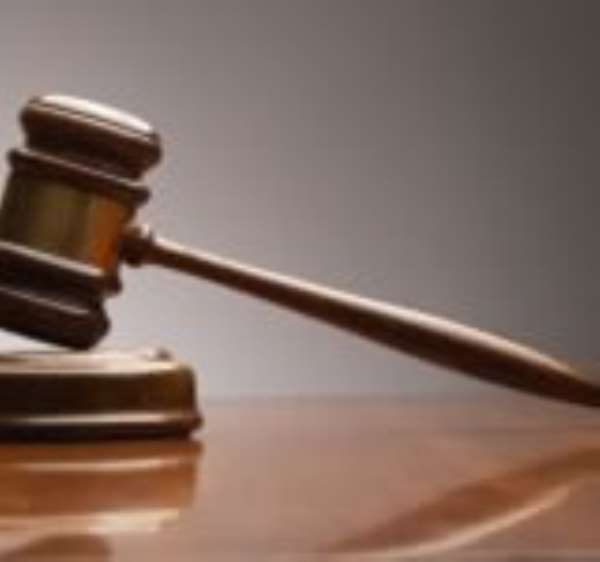 I am almost lost for words, try as I do, to finding the appropriate words to use to express my opinion about the delivery of justice in Ghana. The legal system as far as the prosecution of, hearing, and ruling on, cases, in Ghana is concerned, is very appalling, to say the least. It becomes worse and very concerning when it has to do with Government appointees, politicians, top civil service personnel who have embezzled public funds and State assets and also, eminent traditional chiefs who think they descended from their mother's womb with wealth and tracts of land attached to their bellybutton, thus, umbilical cord.
Faced with the mentioned categories of people, the law is rendered near-impotent only to be revived to bare its Dracula fangs ready to suck the blood out of the petty thieves until they rot in pain languishing in dehumanising overpopulated prisons. If it were not so, why should an established swindler, Alfred Agbesi Woyome, still be allowed to toy with Supreme Court decisions requiring him to cough up the money he has so stolen from the State? Why should the Supreme Court and the Attorney General still be pandering to his antics for all these years? What is stopping them from auctioning his properties, prosecuting him for duping Ghana and incarcerating him to serve as a deterrence to would-be gargantuan swindlers?
For how long or many years, will the Supreme Court keep entertaining the tricks being played by the obnoxious, gargantuan swindler, Alfred Agbesi Woyome? Do the Supreme Court Justices not know that he is cleverly delaying the case in the hope that the NDC political party of which he was once the self-styled sole financier, will come to power to let him off the hook, thereby keeping all his properties without the State ever collecting the money he had stolen, from him? Why is it too difficult for the Supreme Court Justices to see his intent to subsequently block his numerous preposterous appeals by sitting all the Supreme Court Justices on his case, take a decisive decision, to leave him with no room to appeal or ask for a review? Is this hard to do? Should it take Rockson Adofo to request them to do this simple thing to put finality to Woyome's case?
There are many "big, big" swindlers in Ghana who are proudly, but unfortunately, going around being prostrated to by many a Ghanaian as super rich persons. How can one borrow GHS302 million from UT Bank without presenting any collateral security, refuse to pay it back, hence helping to trigger the bank into insolvency and still be allowed to go scot free enjoying his private jet and the comfort of his numerous mansions and cars? Has one Ibrahim Mahama not done exactly so? Are the Attorney General, the Special Prosecutor and the Court Justices being fair to the petty thieves who steal a goat, a fowl or a basketful of farm produce that they send to jail for three to five years or more, while those embezzling sums of money running into millions of Ghana New Cedis are left off the hook?
Why can't the Attorney General enforce court rulings when by chance there happens to be a favourable one to the State? Why do Ghana judges have the fondness for incessant postponement of cases for durations running into months and years without hearing, let alone, ruling on them? Is their deliberate delaying attitude to hearing and declaring verdicts on cases brought to court not a recipe for blatant orchestration of corruption by many a Ghanaian entrusted with power?
For how long are those empowered to ensure the prevalence of justice in the country, going to be somehow nonchalant through dillydallying, to rather consciously or unconsciously see to the propagation of injustice, where the poor and needy are punished but the rich and powerful let go scot free when they commit crimes? There is no denying that that is the ongoing situation in Ghana as I write.
Would the Attorney General and the Supreme Court Justices prove me wrong by sitting up to do what is honestly expected of them according as the ethics of the law profession by the international but not the "Ghana dee saa" standard goes? They know better than I do, or as much as I know, that "justice delayed is justice denied"
How can Ghana move ahead in her quest to develop if we have officials turned into crooks and stealing the country's money and assets, but the law becomes a toothless bull before them, because the judges are not cracking the whip on their back as they should but rather cosying up to them?
The power to make or break Ghana lies in the hands of the nation's Court Justices depending on how they deliver justice to exonerate the actual innocent person or party from blame and how to punish culprits without regard to their status.
I pray there will be no more unnecessary delays in hearing and ruling on cases by the nation's Court Justices even though such delays are alleged to earn more income for the lawyers and judges in what may be corruption.
A classical case in point is the ongoing Kumawu chieftaincy dispute which has been trailing in court since year 2007. Despite the submission of abundant credible evidence and facts to the courts, the various judges sitting on the case have become indecisive probably because of their unwillingness to factor in the evidence but their desire to be unfair hence the delay.
No more unnecessary delays in deciding court cases please!
Rockson Adofo
Saturday, 19 October 2019