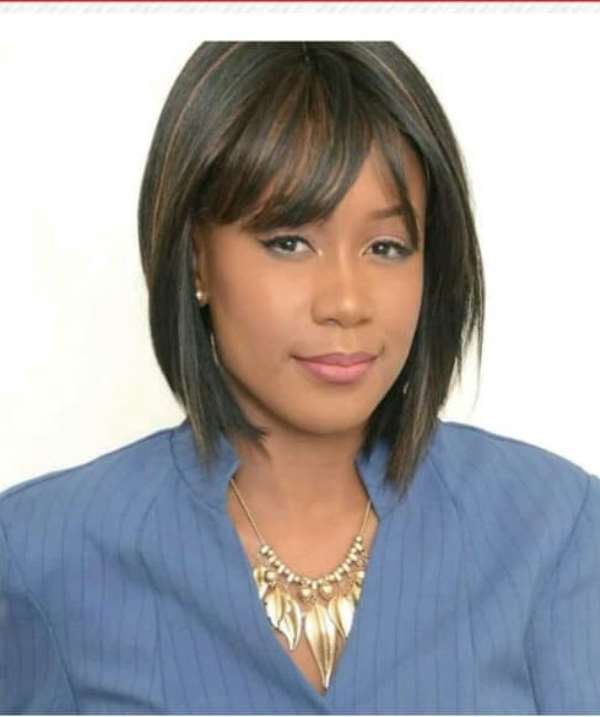 What men can do, women can do it and even do it better. In many cases of life's endeavours, it has taken a few women to step forward to take up leadership roles and AMANDA AKUOKOR CLINTON has added to the list of few bold women after Yaa Asantewaa.
As one of the key contenders for the Vacant Ghana Football Association Presidential seat, the young but experienced Amanda has congratulated all RFA Chairmen who were elected across the country and has asked for their support to get her elected as GFA President.
In a press release issued on Saturday 19th October 2019, the versatile and experienced Lawyer congratulated the various regions for successfully making their choices.
Read full Statement below;
A MESSAGE OF CONGRATULATIONS TO ALL ELECTED RFA CHAIRMEN.
I wish to express my joy in congratulating the electoral process that saw all Regional Football Associations across the nation elect their Chairmen successfully.
It is a clear indication of the preparedness of the football people of our dear nation to bring back our game in a more positive and dynamic manner.
As a GFA presidential aspirant am very happy for all those who successfully sailed through considering how the various contests were.
Following closely, it was clear in most cases that it took the counting to be sure who will immerge winners and that is a positive count.
As I congratulate the elected RFA Chairmen in all the regions, I ask that we celebrate in moderation not to step on toes because we will need all hands on deck to be able to deliver on our mandates.
To those who missed out on becoming the Chairmen, you are still winners and needed to deliver on the agenda of football in the various Regions.
It is my prayer that we translate the free, fair and peaceful manner in which the Regional elections were held into the GFA Presidential elections.
With barely a week to the GFA Presidential elections, I wish you all well and ask for your support to help rebrand the GFA and place the game back to its deserved place.
With you as the RFA CHAIRMEN and AMANDA CLINTON as the GFA President, the job is done.
Signed.
AMANDA AKUOKOR CLINTON
GFA PRESIDENTIAL ASPIRANT