Meridian Water Boosts Brand Awareness With Trade Storming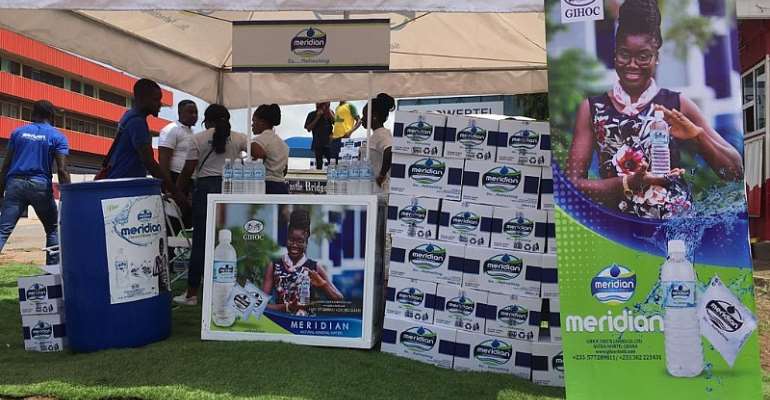 A brand and customer awareness campaign on Meridian Natural Mineral Water has been organized by GIHOC Distilleries in Accra and Kumasi.
The one-day trade fair has been held simultaneously in Accra at the Achimota Neoplan and Dr. Mensah in Kumasi, in the Ashanti region.
The Accra event was graced by the Managing Director of GIHOC himself, Mr. Maxwell Kofi Jumah.
Meridian Water is produced by Ghana's leading distillery company GIHOC Distilleries in Accra.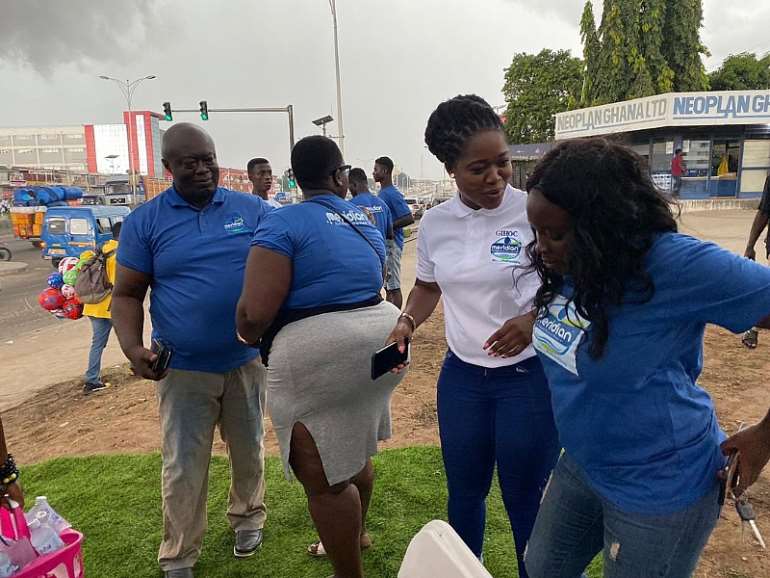 According to the Brands Manager for Meridian Natural Mineral Water, Madam Kate Bamfo, the essence of the trade storming is to engage members of the public.
She said it is meant to give the general public, a first-hand encounter and experience of the product on the streets.
"This is an outdoor trade fair we call Trade Storming, that is meant to create more public and brand awareness of our water brand, Meridian Natural Mineral Water. This is one of many other brand campaigns we will undertake, " Madam Kate Bamfo revealed.
She was also impressed with the level of feedback from members of the public particularly their impressions about the product.
"We have been impressed so far by the positive feedback from the general public and we will do all we can to extensively distribute them across every corner of the country," she emphasized.
On her part, the Media Relations Manager of GIHOC, Afua Foriwaa Boafoh, disclosed that Meridian Natural Mineral Water started the last year 2018 with its sachet water range of products.
"This year GIHOC has also produced the bottle water range of Meridian Natural Mineral Water as well and I must admit that it has received massive endorsement from the public which is a plus for us at GIHOC," Afua indicated.
She further hinted that GIHOC will continue to boost its brands through other public engagements of this nature.