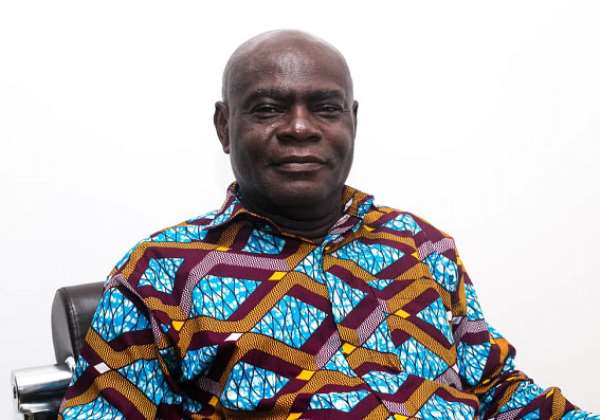 Daniel Ohene Kwaku Owusu, Presi dent, ARB-Ghana
Rural and Community Banks (RCBs) have been advised to strengthen their credit management practices and source for fresh capital to help them modernize, expand existing infrastructure and provide adequate buffer for contingent losses.
Daniel Ohene Kwaku Owusu, National President of the Association of Rural Banks (ARB-Ghana), who gave the advice, said banks needed to re-strategize and modernize their operations in order to remain relevant in the changing face of the banking industry and drive the financial inclusion agenda.
He disclosed this in a speech read on his behalf at the 32nd annual general meeting of Odotobri Rural Bank at Jacobu in the Ashanti Region.
According to Mr. Owusu, RCBs also needed to master risk management in their operations to control waste, minimize fraud and enhance performance to expand financial inclusion.
This, he said, was aimed at providing easy access to affordable financial services to the vulnerable in deprived communities.
"Rural banks have become a special formidable force in rural financial intermediation, aside from competing favourably in the small and medium enterprises sub-sector. The conscious adoption of such measures into operations has the tendency of positioning RCBs to compete favourably in the banking industry," he said.
Furthermore, he encouraged RCBs to promote efficiency and ensure reliable, secure data through the gradual integration of ICT in their operations supported by good corporate governance practices.
There are currently 144 RCBs in the country who serve over 6.6 million depositors, 1.3 million borrowers with over 814 agencies across the nation as of December 2018, a new report said.
Mr. Owusu, therefore, urged government and the central bank to support rural and community banks to help extend banking services to the doorstep of rural communities.
In the case of ARB-Ghana, he said it would continue to strengthen its advocacy role for government and relevant institutions to introduce far-reaching policies that would stimulate the growth and development of rural banking.
---Daily Guide