Water Treatment Facilities, Buffer Zones Will Be Declared Security Zone — Minister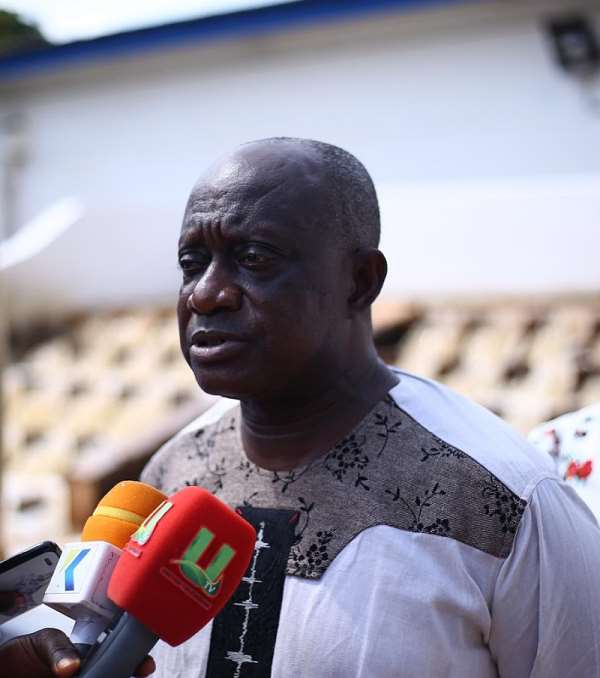 The Ashanti Regional Minister, Simon Osei-Mensah is proposing for new security arrangements in the country which will ensure that all water treatment facilities in the country together with its buffer zones be declared a national security zone.
"The Regional Security Council will as soon as possible write to the President through the National Security Minister to urgently consider declaring all Water Treatment areas across the country including its buffer zones a purely Security Restricted Areas", the minister hinted when he visited both Barekese and Owabi Treatment Plants in the Atwima Nwabiagya North.
The minister's visit follows series of reports of encroachments and other human activities such as sand winning and estate constructions in the catchment areas. At the sites, it was clear that these water bodies-Owabi and Barekese dams- which provide potable drinking water to million homes in the region, have been highly polluted due to the nefarious activities of people.
The Ghana Water Company Limited, Managers of the Barekese facility, disclosed that the dam, which originally had a depth of 22.5 feet/meters have been drastically reduced to just 6.5 as a result of rampant and indiscriminate human activities.
Plastic bottles as well as empty sachets and other debris had covered large portions of the dam, and the GWCL had to employ people to remove them from the dams on daily basis, at the cost of the company.
This disturbing situation if not dealt with, with the urgency it deserves, could lead to acute water shortage in the region in the next five to ten years.
According to Mr Osei-Mensah, the sorry state of the dams as a result of the haphazard human activities and encroachment were because there is no adequate security around these areas.
The Regional Minister noted: "...when these places are declared security zones with the Military or the Police taking over and building their camps there, it will be very difficult for people to penetrate and construct buildings there-whether for commercial or private accommodation or any other settlement in such zones."
He said it was time leadership took relevant measures in dealing with issues such as this if the nation wanted to protect its assets, adding that due to the absence of the security in those areas, people penetrate the buffer zones with impunity.
In the view of Mr. Simon Osei-Mensah, everybody should be involved in ending this menace of encroachment which is fast dwindling the volumes of water in the dams.
Dredging
In order to return especially, the Barekese dam to its original state, the GWCL briefed the Minister, who was at the facility with the DCE for Atwima Nwabiagya North District, Rebecca Yeboah, that they were at the final stages of awarding a contract to Dredge Masters, a dredging company, to desilt the dam.
And when completed, Kumasi and its environs would be served adequately, according to the company.