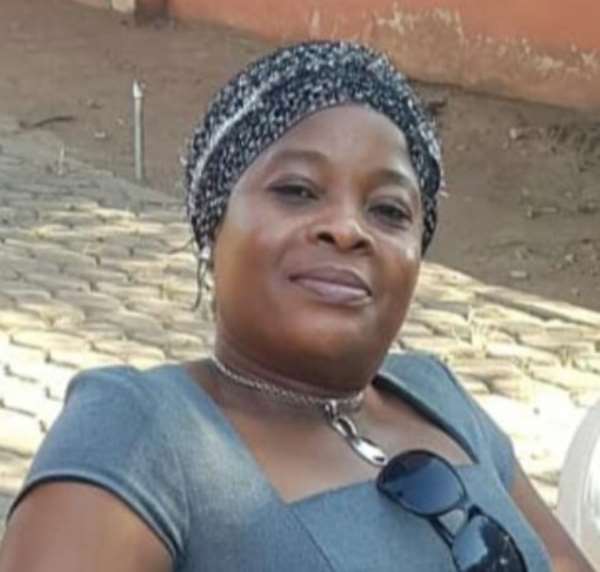 Cecilia Asaga
As the popular saying goes, little drops of water make a mighty ocean. Finland and the whole of Scandinavia is fertile ground and almost virgin territory for Ghanaian politics.
"Having lived in Helsinki for about 20 years I realised there is a wide range of skills and talents among Ghanaians resident in Finland, that the NDC could tap into, to help advance the course of Ghanaian politics," the belief of Miss Asaga.
Miss Cecilia Asaga, a consultant in business administration with international experience in marketing research, has proven that political evangelism really works. In a few weeks she has injected new energy and enthusiasm into the young, yet to be inaugurated NDC branch in Finland. Starting with a few people, including some previously unknown to her that she uncompromisingly approached on public transport, shopping centres and other public places, Miss Asaga has presided over 3 highly successful meetings, with the last one recording the highest attendance and was the most inspiring so far.
During the course of the biggest meeting held on Saturday 28th September, 2019, Miss Asaga reached out to the NDC's Director of International Relations Hon. Alex Segbefia on phone, who spoke powerful words of wisdom and encouragement to the branch. In his short telephone address, Hon. Alex Segbefia expressed great joy for the opportunity to address the up and coming branch and promised to get NDC Finland inaugurated in due cause. This received rapturous applause and members could hardly disguise their excitement.
The interim executives, who worked very hard to assist in organising the meetings, pledged to redouble their efforts to help spread NDC across Helsinki and the whole of Finland, and bring new members to future meetings. "On this note, I call on the National Executive Committee of the party to quickly establish contact with the interim executives, maintain the momentum we have generated and inaugurate the branch at the earliest opportunity", Miss Asaga intimated.
According to Miss Asaga, Finland has a lot to offer our party and to help tap that potential she is convinced she has a workable plan to mobilise Ghanaians resident in Finland to support the party in various ways. "I am poised to move out of my comfort zone and work tirelessly to pool talent and resources for NDC and not even the harsh Scandinavian winter will stop me", she added.
Madam Asaga, a hardworking constituent of Tema West and member of the Greater Accra Communication Team of the National Democratic Congress, expressed immense, heartfelt gratitude to the dedicated and hardworking party faithful in Finland for the warm reception given her. She pledged to work closely with them, even when back in Ghana.
She was quick to add that her efforts will not end in Finland, as plans are far advanced to liaise with other branches in Norway, Sweden and Denmark to form the Scandinavia Chapter.
Please see images of the meetings below: