GJA President Encourage Journalists To Specialise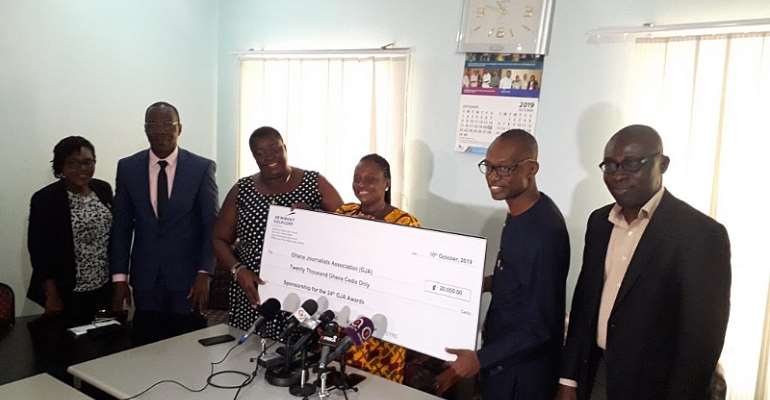 The President of the Ghana Journalist Association (GJA), Affail Monney, has urged journalists to channel their energies at specific subject areas of their profession by way of specialisation.
He said this will help address the complexities and rapidity of happenings and issues that tend to stale the growth of the country.
"The jack of trades syndrome and the all-knowing pretensions of journalists should give way to specialisation. I am a journalist and I will be the first to admit that journalist do not know it all. Our only advantage is that we have unfettered access to the microphone and the print" he said.
In the face of challenges that make most media houses to encourage journalist to specialise, he emphasised the importance of specialisation by describing it as one vehicle that could lead to a destination of improved quality in media output, where journalists could report on issues authoritatively.
"It will help them to analyse issues objectively and not from the lens of politicians or people who want to be heard" he said.
Mr Monney appealed to media houses to specifically commit more resources to finance and economic reporting in order to help the country accelerate its growth in all dimensions.
"Media has gotten us to where we are in democracy. It has however been established that any democracy without a strong economic underpinning is weak" Mr Monney said
He made the remark when he expressed appreciation on behalf of the association to the Consolidated Bank of Ghana (CBG) Limited and Newmont Goldcorp Ghana, for their contribution of GH₵25,000 and GH₵20,000 respectively to the Ghana Journalist Association (GJA), for the upcoming 24th GJA awards which coincides with the 70th Anniversary celebration of the association.
CBG is supporting the business, finance and economics reporter category while Newmont is supporting the environmental category of the awards scheme which is scheduled for Saturday, November 23, 2019.
Presentations from representatives of both institutions were separately made to executives of the GJA in Accra on Thursday, October 10 2019.
The General Manager of CBG in Charge of Global markets, John Zigah who led a three man delegation expressed the commitment of the bank to promote democracy by associating itself with institutions that tend to propagate the tenets of democracy which included freedom of expression.
The Head of Communications at Newmont Ghana, Agbeko Azumah for his part said the gesture was in line with longstanding relationship between the two entities which has led to members of GJA benefiting from training programmes and other form of assistance to the association in the two regions of Bono Ahafo and Eastern.
---Daily Guide