SIM Card Re-registration Unnecessary Imposition – ABA Fuseini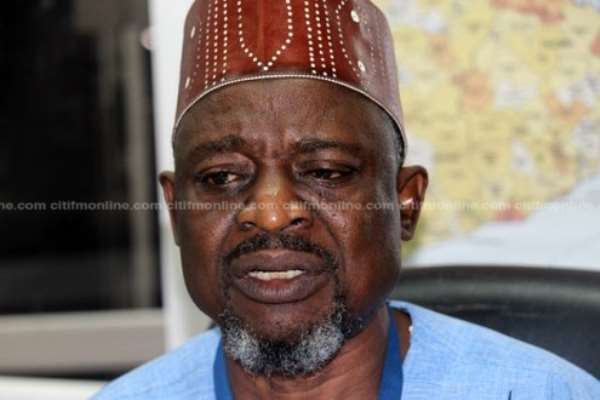 The Minority Spokesperson on Communications, Alhaji A. B. A. Fuseini, says the Communications Ministry's directive for the re-registration of Mobile SIM cards is completely unnecessary.
He said the decision will cause inconvenience for the many Ghanaians who have already duly registered their SIM cards after a similar directive.
The Communications Ministry on Monday directed that owners of SIM cards of various networks in the country re-register them by June 2020.
The sector minister, Ursula Owusu-Ekuful said the move is to fight fraud and other crimes in the country.
She said the re-registration window will be opened from January 2020 to June 2020 and persons who fail to register their SIM cards within the period will have them deactivated.
But the Sagnarigu legislator, Alhaji Fuseini, said the Communications Committee will convene a meeting to delve into the issue when Parliament resumes on 22nd October.
"It is an unnecessary imposition on Ghanaians. What is the rationale. The overwhelming majority of Ghanaians have been complaint with the plans by the government to have their SIM cards registered and so if there are a few people who are falling foul of the law, let us isolate those people and deal with them. I don't think it is important to allow everybody who has gone through the process to go through again just because there are some people who haven't done it."
The early part of this year saw the Communications Ministry pledging to rectify all shortfalls that come with SIM card registration in the country.
The Ministry in a statement instructed all stakeholders including telecommunication companies to ensure strict compliance with the SIM registration and activation processes in line with the relevant statutory provisions.
Mobile users were also urged to confirm the status and details of their registration by dialing *400# on their mobile handsets and following up with their respective mobile networks to correct errors in the registration detail.
The use of wrongly registered SIM cards to perpetrate cyber crimes and other forms of fraud in the country has been on the ascendancy.
Despite efforts to deal with the problem, the situation has persisted.
---citinewsroom