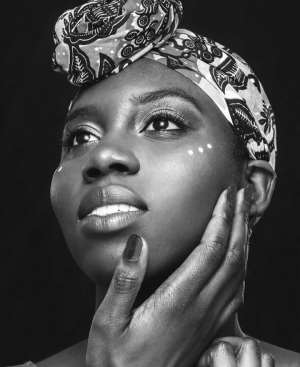 Tina Charisma is the founder of Charisma Campaign, which is influencing Culture, Empowering people & Advocating for change on issues that impact the lives of communities globally. The Former Miss Universe Great Britain Grand Finalist and Activist works professionally in International development while leading on sustainability and women campaigns, writing, curating and delivering innovative wellbeing, empowerment and digital seminars and workshops worldwide.
Many African women grow up without learning the importance of wellbeing and mental health lacking supportive communities that put their mental health and wellbeing at the forefront of their development causing them to suffer the consequences off ill health & unequal opportunities. Images and standards of beauty that are upheld in African societies often also tend to be at the expense of the African women who fall victim to the pressures of having to conform to western beauty ideals and/ or having to succumb to gender discrimination in their communities. Charisma Campaign is helping support women around the world and in Africa by providing access to community events that support and guide them in their journey of wellness, mindfulness and sustainability.
The NGO Launched in 2017 and have led campaigns on providing girls with access to sustainable period products that are reusable, helping address the issue of period poverty beyond the temporary measures looking at long term solutions. It holds it's next global campaign event this year in Accra, Ghana on the 21st of December 2019 with a varied scheduling of creative and artistic showcases and conversations designed and curated to provide practical support to help attendees learn local ways of understanding their wellbeing and mental health alongside creative and artistic skills and tips.
The event aims to create a safe non-judgemental space where women can comfortably be creative, developing active approaches that deal with wellness and sustainability, bringing together a fusion of rich culture along-side important conversations around wellness and mental health. The theme of the last few events of the global campaign series of workshops have included the importance of affirmation, regeneration sustainable wellness and the final event of the year which takes place in Accra Ghana looks to use culture and artistic approaches as tools for sustainable living. The event is themed name is "Made in Ghana." Workshops and sessions will be hosted by the founder along with conversations held with other local Ghanaian creatives and cultural-artistic influencers.
According to Tina "It's very important to create a safe space where individuals can just " be" having an environment where they are accepted and welcome, given the permission and tools to flourish and take up space in the world around them. Living in societies were African women especially are told shrink themselves "better off being seen and not heard" there are battles of ample intersectional forms of discrimination both in their local communities and the world around them . Platforms such as this therefore work to foster diversity, learning, but primarily encourages women to be unapologetic. Having more of these workshops in Ghana and across Africa are important as we need to continue shifting cultural perspectives that work to silence both the creativity and struggles of women leaving them feeling intimidated and vulnerable"
For more information about the event and ticket, please visit:
https://www.eventbrite.com/e/made-in-ghana-tickets-71647614945
https://www.instagram.com/verostina/