Eastern Region Has Lost Total Confidence In Akufo-Addo – NDC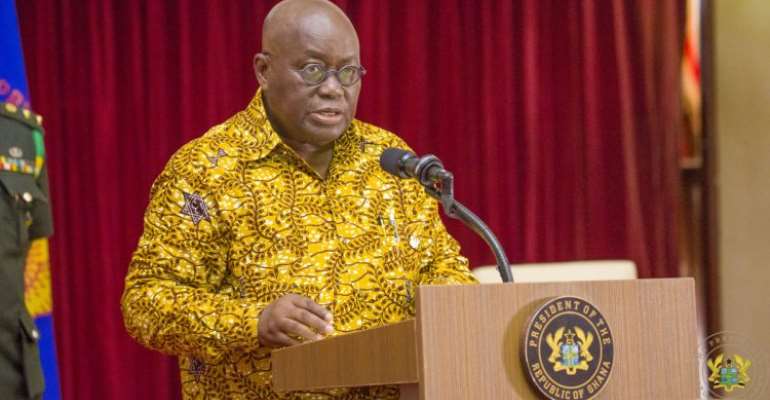 The National Democratic Congress (NDC) regional organizer for the Eastern region, Seidu Kabore has said many people in the Eastern region are disappointed in the Akufo-Addo led government for failing to address problems within the region.
According to him, the NPP government has so far failed to honor most of its promises made during the 2016 election period and assured the people of the Eastern region that the NDC will not disappoint them if given the mandate to govern the nation in 2020.
He said President Akufo-Addo has failed Ghanaians and for that matter Ghanaians are ready to reject him come 2020.
Speaking in an interview with Kwame Tutu on Anopa Nkomo on Kingdom FM 107.7, Seidu Kabore said, "The NDC remains the only viable alternative to the NPP government, which is devoid of any innovative ideas to revive or develop businesses if they remain in power."
" President Akufo-Addo has failed Ghanaians, look at Eastern Region all our roads are bad and the President has failed to address all these issues, he added
However, Mr. Kabore said the Akufo-Addo government stopped work on the road project in 2017and further stressed accused him of abrogating all contracts and re-awarded them at exorbitant prices.
Moreover, he called on the government to provide them jobs, warning that the NPP will suffer the implications of their unfulfilled promise in the next general elections.
Background
President Akufo-Addo went to a three-day tour of the Eastern Region as part of his nationwide tour in which urged the contractors to ensure that the town roads within the Eastern Region are completed on schedule.
In all, the Department of Urban Roads is undertaking the rehabilitation and maintenance of some 153 kilometers of roads in the Eastern Region.
They are Koforidua Town Roads (26.5kms); Begoro Town Roads (17kms); Kwabeng Town Roads (10kms); Kyebi Town Roads (10kms); Asamankese Town Roads (10kms); Kade Town Roads (10kms); Akwatia Town Roads (10kms); Okere Town Roads (10kms); and Akim Oda Town Roads (10kms).
The rest are Akyem Akropong Town Roads (7.5kms); Suhum Town Roads (5kms); Apedwa Town Roads (4kms); Akroso Town Roads (2.5kms); Amamprobi by-pass (2.5kms); and Abomosu Town Roads (1.5kms).
These projects are estimated at a cost of GHc387,650,853.08, with contractors having commenced work on all the projects listed above. Indeed, the asphaltic overlay of town roads in Koforidua and Kyebi have been substantially completed.
Additionally, 42 kilometers of town roads in Odumasi Krobo, Asesewa, Akim Oda, Koforidua, Peduase, and Asamankese, are undergoing procurement processes.