Russia–Africa Economic Forum To Discuss Nuclear Technology For African Development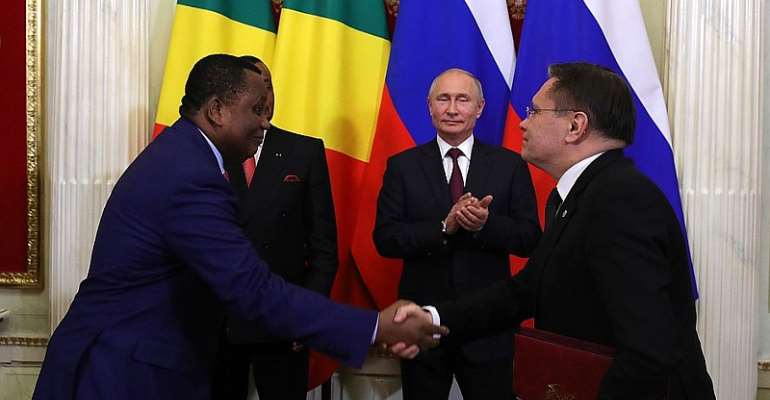 The 'Contribution of Nuclear Technologies in the Development of Africa' panel discussion looks to play a key role in the Creating Joint Projects track of the business programme.
Session participants, including Director General of the State Atomic Energy Corporation ROSATOM Alexey Likhachev, Head of the Zambia Atomic Energy Agency Roland Msiska, and Minister of Innovation and Technology of the Federal Democratic Republic of Ethiopia Getahun Mekuria Kuma along with other representatives of related ministries and corporations, will discuss nuclear technology and its capability and role in the development of the continent.
Rapid population growth and an escalating energy crisis hamper growth in Africa. The absence of quality transport infrastructure and proper access to health services along with poor education and food security levels keep Africa from improving quality of life. A large-scale action plan based on the UN Sustainable Development Goals is needed to resolve these problems. Nuclear technology, with its predictable final product price, guaranteed supply of reliable energy, and absence of greenhouse gas emissions resulting from the energy production process, could potentially drive socio-economic development and serve as a comprehensive solution to the continent's systemic woes.
"Rosatom has been active in Africa for some time now. The creation and development of the nuclear industry on the African continent is capable not only of resolving the energy crisis but also of changing the standard of living, providing full access to public health services, and increasing education and food security levels. We see great interest on the part of African countries in creating new ties aimed at further technological development. And we are definitely ready to discuss all possible options for collaboration on the continent. I'm sure that Russian-African nuclear projects have a great future", Director General of the State Atomic Energy Corporation ROSATOM Alexey Likhachev
The Russia–Africa Economic Forum and Summit will be held in Sochi on 23– 24 October 2019. The events will be the largest of their kind in the history of Russian-African relations and are being organized by the Roscongress Foundation.