Apklabanya Residents Fast And Pray To Avert Doom Prophecy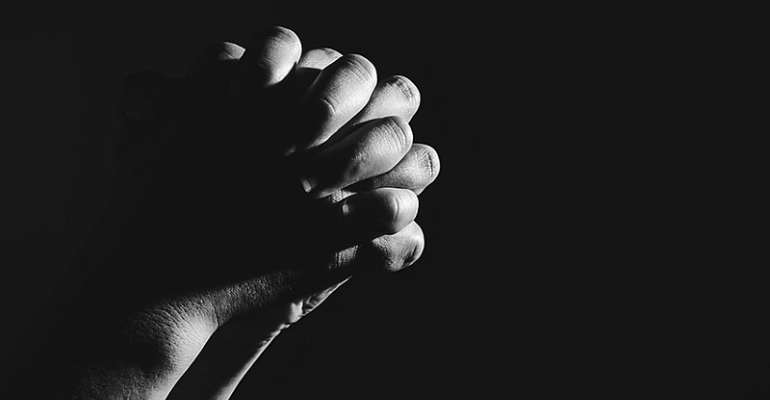 The entire community folks at Akplabanya, are embarking on a three days fasting and prayer over an acclaimed prophecy.
The prophecy claims the community is set to be attacked by serious disaster and that requires a fasting and prayer session to avert the unforeseen.
Apklabanya is a fishing community in the Ada West District of the Greater Accra Region.
The community is said to be attacked by strange diseases and deaths.
Confirming this to media men, the Chief of the community, Nene Larbia Ankrah Kitcher said, the prophecy was revealed to four different people that the community is bedeviled with unholiness.
The prophecy added that fasting and prayer could avert the disaster from befalling the community.
According to him, some fishermen through their taste for spiritual power in their fishing pursuits have desecrated the land to a large extent which requires God's only intervention.
The prophecy, he noted has directed that the entire community fast for three days or the people would be plagued with disaster including prolonged high tides leading to displacement, famine, strange diseases and unprecedented deaths.
The three days fasting and prayer which is being observed by all churches and individuals in the Akplabanya community from morning to evening has begun today Monday October 14, 2019 and will on Wednesday 16th October, 2019.