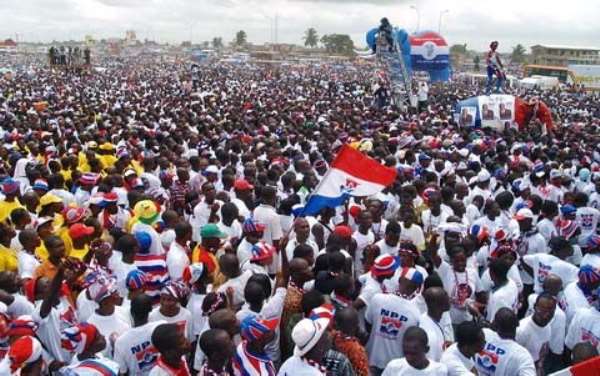 The Youth Wing of the ruling New Patriotic Party (NPP) led by National Youth Organizer, Henry Nana Boakye, aka Nana B, on Saturday morning, October 12, 2019 stormed the principal streets of Wa, the capital of the Upper West Region.
The group staged a mammoth health walk that preceded the youth conference for the region.
The National Youth Organizer was joined by the Chief Executive Officer of the Ghana Buffer Stock, Hannan Wahab, leadership of the party in the Upper West Region, and some officers of the party from the various constituencies.
Later in the day, the much anticipated Regional Youth Conference took place with the view of re-energizing, retooling and repositioning the youth army in the region ostensibly to enable the NPP to win the 2020 election emphatically.
The conference was chaired by the Upper West Regional Minister, Dr. Hafiz Bin Salih.
The speakers at the event included the Minister for Railways, Joe Ghartey; the Deputy Minister of the region, Amidu Ishaq; Richard Ahiagba, Deputy Communications Director of NPP; Shanun Mujeeb of the office of the Vice-President; and regional leadership of the party.
The events have empowered and charged the party in the region to work tirelessly and diligently to snatch more seats from the NDC, including Wa Central with the new NPP parliamentary candidate, Hajia Humu.
---Daily Guide