Kenyan Woman, Brigid Kosgei Breaks Marathon World Record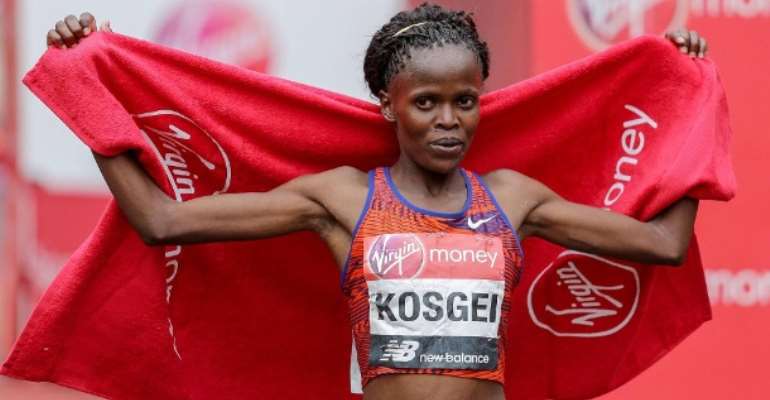 On Saturday for the first time a human ran the marathon distance under two hours. The next day, the Chicago Marathon was the next sensation.
The Kenyan Brigid Kosgei pulverized "the 16 years old marathon world record" of the British Paula Radcliffe (2:15:25 hours). The 25-year-old Kenyan woman, Brigid Kosgei won on Sunday in Chicago/Illinois in 2:14:04 hours. Kosgei improved her personal record of 2:18:20 hours set in London in April by more than four minutes.
Second and third are more than six minutes behind
Only on Saturday, world record holder Eliud Kipchoge was the first person to cover the marathon distance in less than two hours. However, this was not an official record because the race took place in Vienna under "laboratory conditions".
Kosgei outclassed her competitors on Sunday in Windy City. The Ethiopians Ababel Yeshaneh (2:20:51) and Gelete Burka (2:20:55) finished second and third, more than six minutes behind.
Cherono wins photo finish
Radcliffe, 2005 World Marathon Champion in Helsinki and three times winner of the prestigious New York Marathon (2004, 2007, 2008) had set a world record in London in 2003 with a dream race, but with male accompaniment.
In the men's event, British star runner Mo Farah (36) failed to repeat his success from last year. In the photo finish victory of the Kenyan, Lawrence Cherono (2:05:45), the four-time Olympic champion finished eighth on the track in 2:09:58 hours. Farah had specialized in the classic 42.195 km distance in 2017.
Only one second behind Dejene Debela (2:05:46) had to settle for second place, Asefa Mengstu (both Ethiopia/2:05:48) finished third.
Francis Tawiah (Duisburg - Germany)