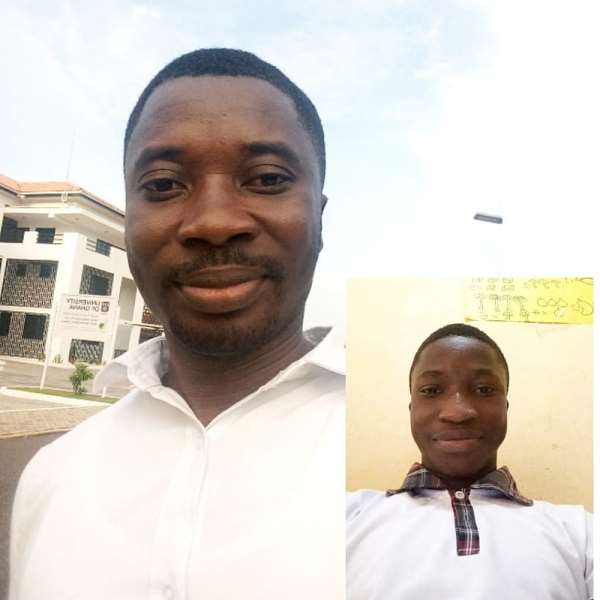 Solomon Nyamekye, a final year Msc in Petroleum Geoscience student at the University of Ghana Legon has commended President Akufo-Addo for the implementation of the Free SHS programme.
Mr. Nyamekye in a release said the introduction of free SHS by government has relief guardians and parents the difficulties they go through in settling their wards school fees and has also transformed and given opportunities to Ghanaian children.
Read full statement below:
I went to my younger brother's PTA meeting at PRESEC Legon and he complained that their dinning food is not sufficient which he thinks is because of their increasing number.
We had a lengthy conversation in that regard, all pointing to the conclusion that everyone should benefit and with time we believe the government shall rectify some of these issues.
On my way home I saw in the news that the education ministry is going to employ 1,500 people to support in the cooking of the students' food, I shouted in the trosky 4more4Nana.
I also asked about how the registration process of the first years was and he said it was smooth.
I am forever grateful to Nana's free SHS because how would I have taken care of my little brother who has been under my care since we lost our mother while I am also doing my Msc in Petroleum Geoscience at the University of Ghana?
Now the only thing I do is to visit him with provisions, chicken fried rice and some drinks.
He said he wish to be the best medical doctor in West Africa; a dream I have encouraged him to pursue to make Nana Free SHS proud.
God bless Nana.
Solomon Nyamekye -University of Ghana, Legon