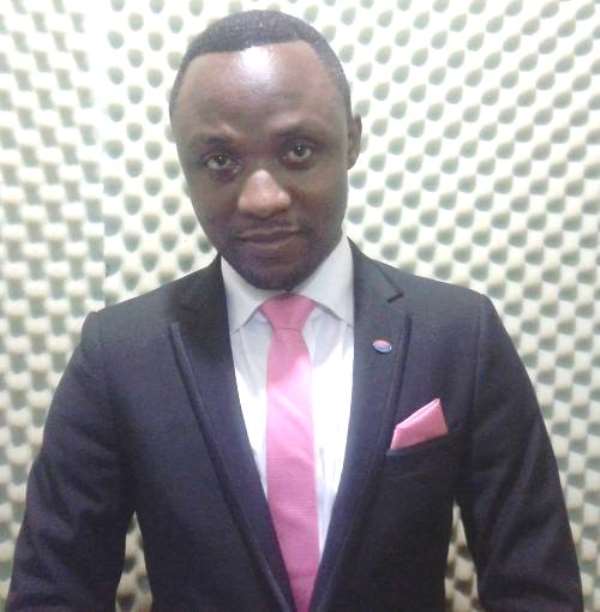 It was all to be expected, in the wake of the BBC's sex-for-grade exposé that netted Professors Ransford Yaw Gyampo and Paul Kwame Butakor, that one or two professors of either the same institution or elsewhere would come up with their own narratives countervailing the sexual harassment accusations that prompted the country's flagship academy, the University of Ghana, to suspend Messrs. Gyampo and Butakor from their official teaching duties while investigations were conducted to ascertain the objective facts of the accusations. And lo and behold, there comes one Professor Samuel Ato Afful telling us what those of us who have been engaged with the academy for decades already know and have always been well aware of. Which is that the age-old act of sexual harassment is often a two-way street; and that students, especially female students, who desire good grades but are not performing quite up to par to deserve the same are equally likely to make sexual advances towards their lecturers, instructors and teachers (See " 'Hold My Breast[s]' – Lecturer Recounts Seduction Attempt by Student at AUCC" Ghanaweb.com 10/9/19).
AUCC, of course, is the Kojo Yankah-founded, owned and operated African University College of Communications, located in the Greater-Accra Region. What Mr. Afful and those who think like him scandalously fail to take into account, or facilely and cavalierly ignore, for reasons best known to themselves, is the fact that either way, the ability or power to take charge and control of the situation or context of the occurrence of sexual harassment still squarely lies in the hands of the actor or the participant with the greater power or authority. And that actor or participant, of course, is invariably the teacher/instructor/professor/college administrator. In other words, it is quite clear that between Professor Gyampo and Dr. Butakor, the former, being Head of European Studies in the Political Science Department at the University of Ghana, Legon, had the greater power and influence over their students. What this means is that Prof. Gyampo, whose paternal grandfather, the Rev. Gyampo, of the Presbyterian Church of Ghana, was equally notorious or infamous for having his way with vulnerable women, married or unmarried – I have known about this story since first grade – must have felt some level of invincibility in his alleged indulgence in wanton acts of sexual harassment.
Which is why he relatively seemed to be bolder and more cavalier in his approach to flirtatious sexual harassment, such as even going out of his way to claim that the women of a particular ethnic group or polity were known for their inordinate penchant for jumbo pricks or male genitals. I also decided to resurrect this 60-year-old story of the coital infamy of his Presbyterian clergyman grandfather, in the case of Prof. Gyampo, that is, because the latter made the egregious error of apparently presuming that nobody still living or alive remembered this morally harrowing episode that caused a lot of anguish and grief for the leadership of the Presbyterian Church of Ghana. I have not the least bit forgotten to equally add that relative to the students of whom Dr. Butakor is accused of having sexually harassed, the latter still reserved the power to both influence and control this patently unsavory situation but, instead, willfully chose to coerce his victims into literally and luridly doing his ungodly bidding, as we clearly saw in the British Broadcasting Corporation-produced video documentary that went viral around the world.
We also fully recognize the fact that Messrs. Gyampo and Butakor were the only deftly targeted unfortunate ones among a legion of other male predatory faculty on staff at both the University of Ghana and all the other tertiary academies dotted across the country, but not the only targets snagged in the ECOWAS sub-region at large. We also learn of other targeted predators caught at the University of Lagos. Nevertheless, if these two explosive instances of sexual harassment in the Ghanaian academy are able to generate enough heat, so as to force the administrators of the country's tertiary academies to establish credible institutional structures or protocols for dealing with this major but often unspoken threat to the academic and professional development of a remarkable percentage of our youths, especially our hardworking and talented young women, it would have been worth the while of both those of us avid watchers and crusaders of social justice and human rights, as well as the reporters, editors, producers and administrators of the BBC who found this subject to be significant enough to bring it up for national discussion at this time.
*Visit my blog at: kwameokoampaahoofe.wordpress.com Ghanaffairs
By Kwame Okoampa-Ahoofe, Jr., PhD
English Department, SUNY-Nassau
Garden City, New York
October 9, 2019
E-mail: [email protected]