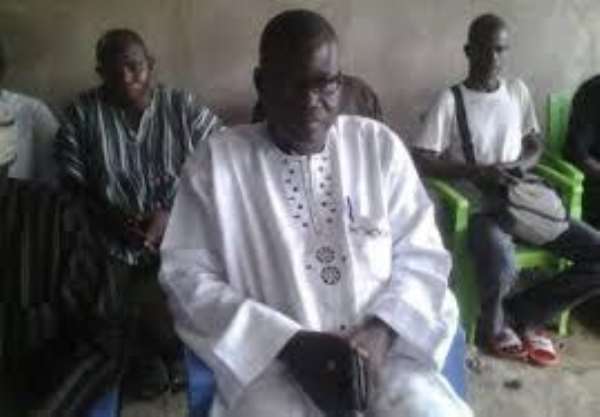 Reports from Bimbilla, the capital of the Nanumba North Municipality expose the MCE Mr. Abdulai Yaquob working to stall the work of a Local Peace Committee operating in the municipality.
The people in Bimbilla breathed new life of hope when President H.E. Nana Addo announced the government's intention to set up a committee that will work to customarily enskin a substantive Bimnilla Na. This announcement was made at a durbar of chiefs when the President visited Bimbilla.
But the MCE, Mr. Abdulai Yaquob together with some few individuals has displayed his biases against any move towards the process to ensuring lasting peace in Bimbilla. His recent machinations occurred in the last few days when the MCE frustrated the Local Peace Committee's preparations to organized a press conference to thank the President for his resolve to bringing peace to Bimbilla.
Some members of the Local Peace Committee were on Sunday, October 7, 2019 invited to a meeting by Afa Samaru a purported Imam of the Bimbilla town. In the said meeting, Afa Samaru stated categorically that 'they had met with the MCE and he promised to stop the press conference'. According to Afa Samaru, the press conference will mean that the regent is not being recognised and they should listen to the MCE.
Subsequently, members of the Local Peace Committee have received death threats from Andani Shoe Shine who is a closed ally to the MCE.
Majority of the people in Nanung are happy since the appointment of the Sole Commissioner. For them, the only gate to lasting peace in Bimbilla is the enskinment of a substantive chief for Bimbilla. They expressed disappointment in the MCE for conniving with few people to derail the effort by the Local Peace Committee and the Sole Commissioner.
'It's therefore, urgent for the authority and the people of Bimbilla to put the MCE under surveillance since he does not mean well as far as the work of the peace committees is concern', our source stated.