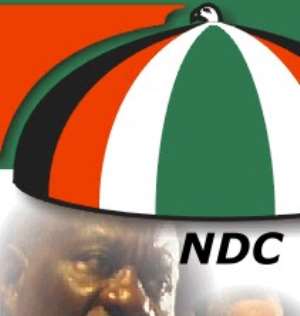 The Deputy Secretary of the opposition National Democratic Congress (NDC) for Ejura Sekyedumase Constituency, Mr Kwa-Sam Samuel has said, the Warehouse commissioned by President Akuffo Addo yesterday in Ejura will be converted to "A DAYCARE SCHOOL" to serve the interest of the Ejura-Sekyedumasi community.
He noted that the visit by the President to the Ejura Sekyedumase Municipality to Commission such a warehouse for farmers which is not relevant to them because they have numerous such warehouses being currently underutilized makes the project a misplaced priority and a waste of taxpayers money.
The vociferous Deputy Secretary who doubles as a member of the constituency communication team stated on Ejura base radio station, Naagyei Fm, that, providing a WAREHOUSE that is already in abundance to farmers without addressing the major challenges affecting their production is a misplaced priority. The prioritized needs of farmers in the municipality include: Standardization of sack for sale of maize, reductions of farm inputs, reduction of fuel prices which is affecting ploughing of farms and conveyance of farm produce, inaccessible roads to convey farm produce to the market and among others.
" Nana Addo's coming to Ejura to commission a warehouse which we have in abundant already in the municipality is misplaced priority and wastage of resource but I am giving the assurance that the next NDC government will convert the project to a day-care school to cater for our kids who don't have places to study since we have more than enough warehouses that are virtually empty. That will be a better service to the wards(children) of the farmers when they go to work on their farms. This will rather bring relief to the farmers than to maintain it as a warehouse," he concluded.