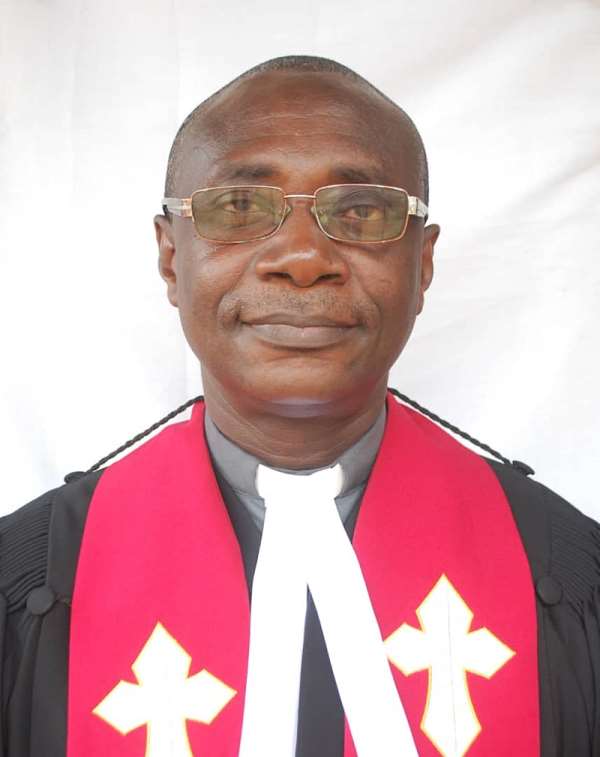 The Akyem Abuakwa Presbytery Chairperson of the Presbyterian Church of Ghana, Rev. Dr. Seth Kissi has challenged Christians to see their Profession as well as their roles as parents, community leaders and traditional authorities as a calling.
He explained that, those who see these as their calling demonstrate faithfulness in fulfilling the purpose of what they do.
Rev. Dr. Seth Kissi said this during the dedication of an ultra-modern church building at Kyebi Odumase Bethel Congregation in the Kyebi South District.
He was of the view that the problems of our society are not insurmountable.
According to him, our only problem is that people tend to work for money rather than faithfully fulfilling their roles in building a healthy society, insisting that problem of injustice which takes the innocent into prison and sets the guilty free will be a thing of the past only when our Judges and Lawyers were to see their profession as calling.
Rev. Dr. Seth Kissi stressed that all professionals and people engaged in various vocations should see themselves as people who hold the solutions to our social, economic, political and environmental challenges.
The Presbytery Chairperson entreated parents to fulfill their calling in the care and supervision of their children especially when kidnapping and other social vices are on the ascendancy.
Rev. Dr. Seth Kissi urged all Christians to be diligent and consistent in doing what is right regardless of whether their efforts are acknowledged and be mindful of the fact that God rewards faithfulness.
He then called on church members to plant trees to serve as windbreak to their houses and other public houses.
The occasion was used to also introduce the uncompleted five bedrooms Story Building as Ministers Manse, a renovated Old Church Building being use for morning and evening devotions, a renovated Presby JHS and Primary School with a beautiful compound. The attached offices have modern toilet facilities.
Some donors were commended for their unflictching support towards the completion of work on time.
In furtherance of the work, an appeal for funds yielded over Ten Thousand Ghana Cedis in aid of the completion of the new story building.
Source: Sylvester Ntim