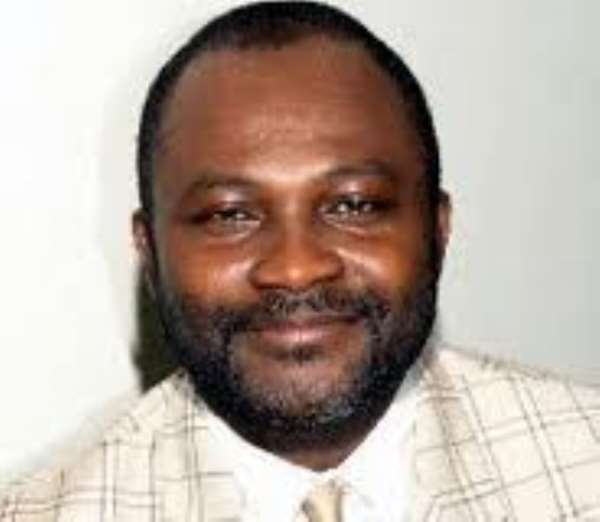 Kennedy Agyapong
Kennedy Agyapong (Hon), the Member of Parliament for Assin Central Constituency in the Central Region, has evidentially exposed the NDC as not only a bunch of hypocrites but also, the very people, political party, and government, that introduced, or attempted to introduce, the Comprehensive Sexuality Education (CSE) into the Ghana Education Curriculum.
How I wish a reputable national or international organisation would recognise and award Kennedy Agyapong (Hon) for being the best criminal investigative personality in Ghana. Unlike others, especially Anas Aremeyaw Anas, the supposedly renowned Ghanaian ace investigative journalist with many awards to his credit, he does not set up, thus entrap, to blackmail, those he investigates. When he completes his investigations, he always comes out with credible, indisputable video or documental evidence. Wow!
The NDC faithful including their Members of Parliament (MPs) and party leaders, did not hesitate to rush out to organise a press conference on the Comprehensive Sexuality Education (CSE) to inform Ghanaians that it is His Excellency Nana Addo Dankwa Akufo-Addo and his NPP government that are introducing that component of unfamiliar, untraditional and most detestable educational lesson or syllabus to Ghana schools. They are always in haste to blame others for their own criminal committals. They always want the public to understand and believe that they are saints whilst their political opponents, especially the NPP, are evils. If it were not so, how would they pretend in public that it was President Nana Akufo-Addo and the NPP trying their hardest to introduce the CSE into Ghana education curriculum whereas actually, they, the NDC, had many years ago laid the solid foundation for such a seeming abominable lesson to take place in Ghana schools.
As it is always said, "the truth will out" no matter how long it takes and how best one tries to conceal it from others or the public, the secret preparations by the NDC to introduce CSE to Ghana schools has today been exposed beyond doubt thanks to the investigative acumen of Kennedy.
The NDC are noted for pursuing populist ideas and lies in the hope of winning general elections. They were using the CSE which is anathema to Ghanaians because of our cultural upbringing, to cost NPP winning votes come Election 2020. However, as man proposes and God disposes with the thoughts of man not being those of God's, the attempts by the NDC to blame NPP for the CSE has backfired on them thanks to Kennedy Agyapong (Hon).
I keep saying, and will continually say that if about 10% of Ghana MPs were truthful, caring, incorruptible and have the ability and capability to conduct credible criminal investigations as does Kennedy Agyapong, Ghana would be far a better place to live to make us, especially Rockson Adofo, proud. But as almost all of them are dishonest and are chasers of illegal wealth hence are corrupt, the country is mired in socio-economic stagnation, if not in decadence and retrogression.
The more the NDC are unable to support government policies that are best for the collective interests of Ghanaians but would always try to portray such policies in bad light, with the ulterior motive of achieving their self-serving political interests, they will always suffer my anger. I do not mean the CSE which I disagree with in totality if it would be started in primary schools and would include lessons on seeing homosexuality as legal.
This brief publication is to notify fellow Ghanaians about how the NDC have been exposed for being criminals who initiated the CSE but are cunningly trying to blame the NPP for it when it became public knowledge with Ghanaians across the board protesting its introduction and inclusion in the country's education curriculum.
Shame on NDC and all their supporters who wanted to blame the NPP for the CSE. Now, that the truth is out, what are the NDC as a political party and people saying?
More grease to the elbow of Kennedy Agyapong (Hon) for his exceptional feat of successfully conducting investigations into the origin of CSE into Ghana. It is NDC behind it as the mastermind!!!
Shame on NDC!
Could Lucky Mensah please make a nice song praising Kennedy for the good works, including the successful investigations he is doing for Ghana and for the betterment of Ghanaians? Could "burgers" arrange to pay Lucky Mensah for such a song, please?
Rockson Adofo
Thursday, 10 October 2019