The 2020 World Media Awards for International Content-Driven Advertising are Now Open for Entry
Winners of Each Category to Receive a Worldwide Advertising Campaign Valued at €650k+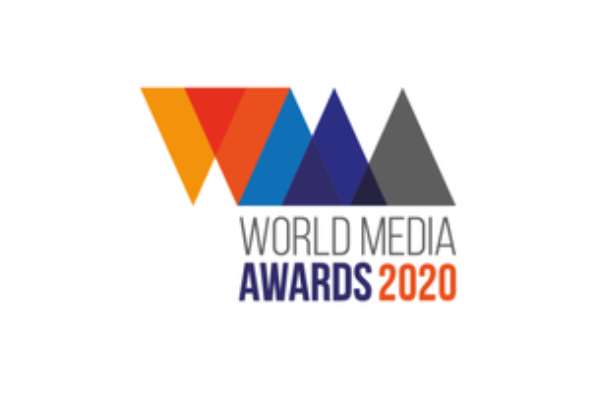 London, Wednesday 9th October, 2019: The 2020 World Media Awards (WMAs) have opened for entry today, offering eight categories that will recognise the best in cross platform, cross border, content-driven advertising. Hosted by the World Media Group , a strategic alliance of global publishers that promotes award-winning journalism and the role of international media, the WMAs are now in their fifth year.
Free to enter*, the WMAs are the only awards to celebrate the collaboration between brands, agencies and media partners to create powerful international content campaigns. In addition to recognising the category winners' work with an award on the night, the WMAs celebrate the winning entries in a worldwide advertising campaign valued at more than €650k. The winners' ad campaign will run across the World Media Group's leading international media brands comprising The Atlantic, Bloomberg Media Group, Business Insider, The Economist, Forbes, Fortune, National Geographic, Reuters, The New York Times, Time, The Wall Street Journal and The Washington Post.
Alex Delamain, President of the World Media Group and SVP, Head of Sales & Client Services, EMEA, The Economist said, "Every year, we've seen the role of international content-driven marketing increase significantly due to the proven benefits content has to tell a story across multiple channels and borders. As we enter our fifth year, I'm confident that the quality and quantity of entries we receive from brands and agencies all over the world will exceed expectations and continue to surprise and delight us."
Co-chair of this year's judging panel, Josh Krichefski, CEO, EMEA, Mediacom said, "The World Media Awards are an important event for the industry, acknowledging the global leaders in international content-led advertising and I'm delighted to be joining this year's judging panel. I'll be looking out for campaigns that clearly demonstrate how they have used storytelling to solve a tough business challenge, with exceptional results."
Last year's winning entries included Grand Prix winners, FOX, along with Amgen, Audi, Credit Suisse, Deutsche Bank, Formula 1, Incredible India and Siemens.
How to enter: Entry to the WMAs at http://world-media-group.com/awards/ is free* although entrants are invited to make a voluntary donation to Reporters Without Borders. Advertisers and media owners and their media, PR and creative agencies can enter all categories. Campaigns must have intentionally targeted audiences in at least three countries and 75% of activity needs to have been implemented in 2019. There is no requirement for campaigns to have run in any of the World Media Group brands. The closing date for entries is 6th February 2020.
Judging: To reflect the importance of collaboration in creating successful international, content-driven advertising campaigns, the independent jury includes more than 30 heavy-weight judges from brands, agencies and media owners, presided over by Co-chairs, Sherine Yap, Global Head of Media, Shell, and Josh Krichefski, CEO, EMEA at Mediacom. The full list of judges can be seen here .
Categories: This year there are eight Award categories, along with the Content Leadership & Innovation award. The jury will select the Grand Prix from amongst the category winners, as follows:
Automotive
Brand & Media Owner Partnership
Corporate Influencer
Financial Services
Lifestyle, Luxury & Fashion
Media & Entertainment
Technology and Telecoms
Travel & Tourism
Awards event: The winners will be announced at the exclusive World Media Awards Reception at the Ham Yard Hotel in London on 30th April 2020. Shortlisted entrants will receive two free tickets to join the celebration as guests of the World Media Group, and additional tickets will be available for purchase.
*Awards cost £100 per entry for media owners.