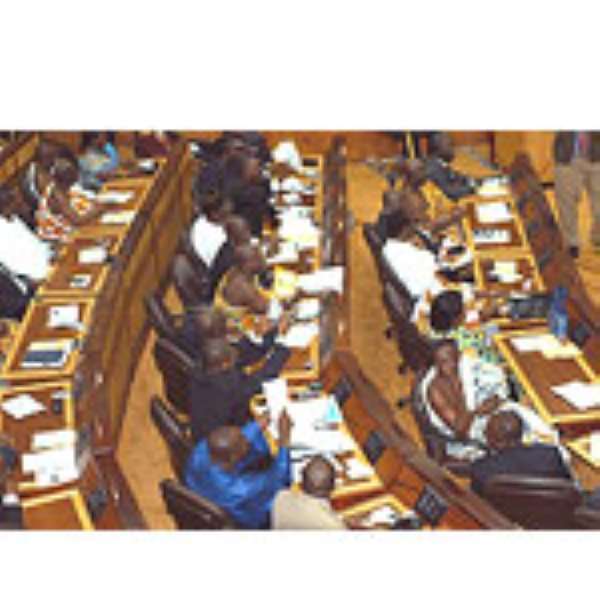 Following the recent scientific survey of the University of Ghana's Political Science Department which found some NPP MPs wanting, some of them have resorted to creating and winning awards in their respective regions.
If we will all remember, a few months ago, the Political Science Department of the University of Ghana conducted a research on the performance of Ghanaian Members of Parliament and some of them in the Central Region scored as low as 12%. Such MPs did everything possible to ensure that the media did not discuss it. Notwithstanding, some of the concerned party members who would not want to sacrifice the seats those poor performing MPs are occupying tried to look at the survey with open-mindedness.
In our case for instance the poor performance of our Member of Parliament in that survey has encouraged Mrs. Gizella Agbotui-Tetteh, the younger sister of the surviving most experienced politician in the constituency, Hon. Hanna Tetteh, to stage a revenge, hoping that she would face the sitting MP.
Well, knowing that their poor performance as exposed by the scientific survey may be used against them, some of these MPs have resorted to going for awards. Unfortunately, however, they have forgotten that before their constituents angrily rejected them in the survey, they had won some awards already. I want to caution our delegates to look at the role of these MPs in the disunity in our constituencies and take good decision on them in the upcoming primaries. The only award we will respect is the one that comes from we the constituents.
Before I conclude I want to digress. Before my secretary read the tribute, which is used against him, thereby leading to his illegal suspension, he was posted to Lawra so that he might not be able to attend party meetings, which could cause his suspension and a good Samaritan worked out for him to be brought back to the constituency. When that failed, we are told he should be suspended for reading tribute. Does this promote unity? "The rest of my case!" (Kejetia vs Makola)
Bala Ali
Awutu Beraku
0241260017