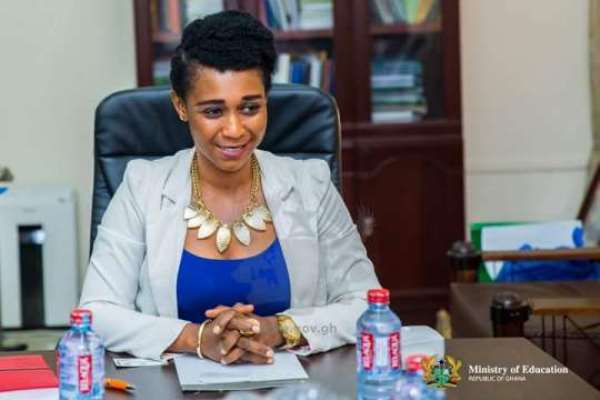 Barbara Ayisi Asher
Deputy Minister for Works and Housing, Barbara Ayisi Asher has said the BBC expose,'Sex For Grades' at the Tertiary institutions for grades is nothing new.
According to her, issues concerning student-lecture relationship has been rampant in the various University campuses for a very long time.
She advised the University authorities to take strict and appropriate measures to ensure they eradicate behaviors from Tertiary institutions.
" Lecturers harassing ladies in schools is nothing new but it's something bad and must not be encouraged in our societies, " Barbara Ayisi Asher told Kwame Tutu on Anopa Nkomo on Accra-based Kingdom FM 107.7
However, she wants both lecturers and students to maintain discipline in discharging their various duties.
Background
BBC Africa Eye investigates academic institutions in West Africa over allegations of sexual harassment by lecturers. After gathering dozens of testimonies, BBC Africa Eye sent undercover journalists posing as students inside the University of Lagos and the University of Ghana.
Lecturers from the University of Ghana (UG) and the University of Lagos (Unilag) have been caught up in the "sex for grades" investigations carried out by BBC Africa Eye.
This was seen in an excerpt from a documentary ahead of its full premiere.
In the video, a lecturer at the University of Ghana, Dr. Paul Kwame Butakor, was seen to be having an allegedly inappropriate conversation with a reporter who posed as a Postgraduate student.
By : Richard Obeng Bediako / Kingdom 107.7 FM / Kingdomfmonline.com / [email protected] / Ghana / 2019