U/W: UDS Student Allegedly Raped By Three Men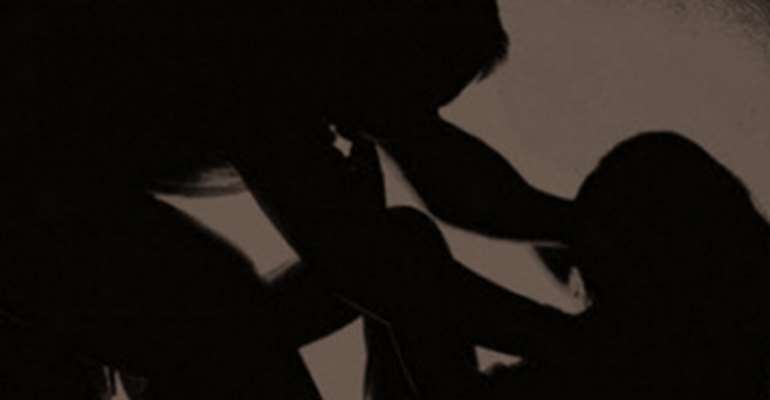 Police in the Upper West Region have begun investigations into a case involving a level 200 student of the University for Development Studies (UDS) Wa Campus who was allegedly raped by three armed men.
According to reports, the armed men had gone to the hostel room of an aspiring SRC presidential candidate to attack her, but in her absence raped the friend of their target who was in the room.
Sources claim the incident happened at about 3 am on Tuesday when unidentified persons went to the room of the only female candidate in the upcoming SRC elections.
Priscilla Khadi Vawura was absent but her friend was not so lucky.
The victim whose name has been withheld narrated her ordeal to Citi News' reporter Hawah Iddrisu.
"I saw two men standing behind me so I shouted the name of Jesus and they said I should shut up or they will kill me. They asked of my friend and I told them she went out last night and isn't back. Then they asked for where she keeps the motor key and I told them I don't know where she kept it. They searched for it and found it and took my phones, my friend's phone and laptop, and after that one of them raped me," she cried.
The victim claimed that although the police have given her a medical report to go to the hospital for treatment, she cannot go because the robbers took all their money and gadgets from them.
"We don't have any money on us. They came and robbed all of our monies here. Even after they took my phone, they asked for my pin code. So all the money, everything I have is gone right now. I don't have any money for the test. The police told me that when I go for the test, they'll take 200 cedis from me," she cried.
Priscilla Khadi Vawura who was the target for the attack told Citi News that the incident will not stop her from contesting the SRC elections.
"The police told me to be very careful since I'm aspiring for this particular portfolio. People might be trying to bring me down but I also have this conviction that I shouldn't give up just like that. I should still push on and see what God has in store for me. I will not withdraw from the election. I will still contest for the election," she stated.
Meanwhile, Inspector Gideon Ohene Boateng, spokesperson for the police in the Upper West Region said investigations are currently underway to find the perpetrators of the crime.
"One of them had unprotected sexual intercourse with her and one of them will be identified when seen by the complainant. Effort is being made to get them arrested. We issued medical forms to her to go to a hospital and report back to assist in investigations," he noted.
Cases of rape and defilement have been on the increase in the country, in the capital city Accra especially.
Defilement cases in Ghana went up by 25.7% in the year 2017.
According to the Annual Crime statistics released by the Ghana Police Service, a total of 1,686 defilement cases were recorded nationwide in 2017 compared to 1,341 recorded in the previous year.
---citinewsroom