Wayo Seini quits NDC for NPP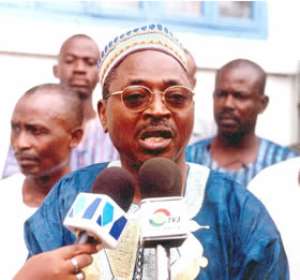 The opposition NDC Member of Parliament for Tamale Central, Dr Wayo Seini has announced his resignation from the party.
The announcement on the floor of Parliament came minutes after the NDC MP's called off their 13-day boycott of parliamentary proceedings on Thursday morning.
Dr Seini cited violence at the NDC 's national delegates congress, which has not only traumatized him but also given him nightmares and the lack of internal democracy within the party for his quitting.
Dr Wayo Seini also crossed carpet to the ruling New Patriotic Party (NPP) right on the floor of the House.
" I'm now crossing carpet to my party of origin." he said in his closing statement.
The standing orders in Parliament mandate that if an MP crosses carpet, his seat has to be declared vacant to enable people to contest the seat.
This could mean that there is a possibility of another bye-election in the offing.