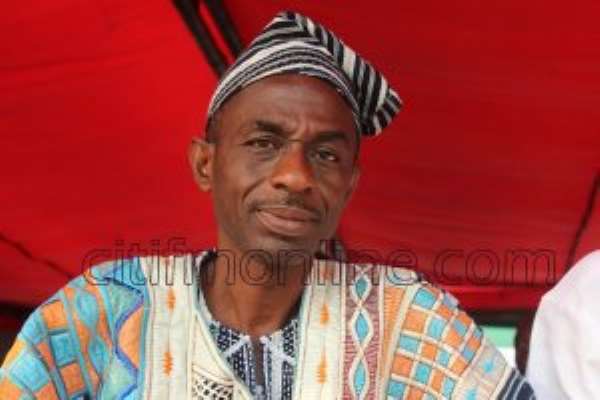 I have seen a published statement of Aseidu Nketia titled; "CSE Debate; Prez. Akufo-Addo is Being Smart, He Spoke Twi to Deceive Foreign Partners~ Asiedu Nketia" trolling around, and honestly, I find the content to be very weak. In fact, I am highly scandalized that a General mosquito of all people could make and be proud of such a weak analysis. And the saddest and most embarrassing aspect of it is how his pack of sycophant followers who do no forensic analysis of content keep sharing this "shame" of his around.
Note, i find the content of this assertion of Asiedu Nketia;
Too weak because, does every at a United Nations' (UN) General Assembly make a presentation in English, and has that ever been a means to deceive others?
Very weak because, what of the majority of the website publications that followed after President Nana Addo's speech, were they published in English or Twi?
Extremely weak because, what of the newspapers which carried the news, were they also done in languages that the foreign partners can not comprehend?
Overly weak because, what of the English speaking radio and TV stations which discussed the content of President Nana Addo's speech on their respective platforms?
More over, was President Nana Addo Dankwa Akufo-Addo aware that his statement which was done in Twi ever be carried by Newspaper Publication Companies, News Publication Websites, Television and Radio Stations in English? Since it is a "Yes" because of similar occurrences of statements in Twi and other local languages made by some notable people translated into English by some media houses in the past, it suggests that the President was very much aware that the nation's foreign partners would understand the content of his speech despite his knowledge that he made it in Twi.
I can only conclude that the political communication clout of General Asiedu Nketia has faded, lost its salt and thirst, and has reached its era of irrelevance so it would be better he seeks its "pension" like what Usain Bolt did before he drowns himself in the pool of ridicule, shame and an oblivion of his previous mastery.
Hhhmm, may God be praised always
Nana Kwadwo Akwaa
Member, Critical Thinkers International (CTI)