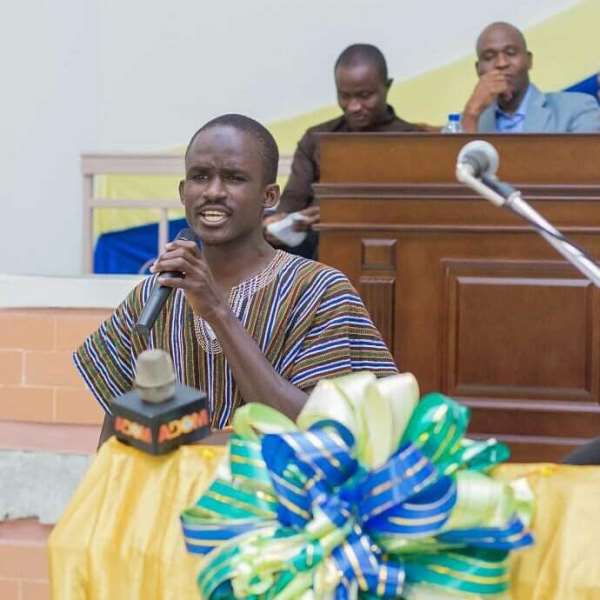 Ibrahim Muhammad Saani
We are living in a world where war is business to weird hearts. It saddens an epitome of humanity to see, hear or observe ill perpetrations perpetrated by the perpetrators.
Only HE with Majestic eyes knows who they are. Everybody is fighting a war nobody knows about. If the life we live in is a bout, there is no rule of fairness as to how many punches one receives or earns. So as it is said by someone, ''all is fair in love and war'' I vehemently disagree with the latter and feel no qualms.
Every human being may not be humane. Sometimes you wonder in silence with the growing pain to the injustices going on. Our silence has become fuel to such chaos. Everybody is talking about his or her problems; no heart feels for an unknown heart.
I have always believed that before the trigger was pulled, there was an action before that reaction. When fire has to consume a structure, more materials need to be garnered into the source.
There is a weapon of mass destruction in our body, this weapon is boneless, your guess may be right.
There is another weapon that receives the effect of this weapon of mass destruction in that part of our body. This weapon can destruct one's faculty, physical and spiritual embodiment. This weapon can be executed only by a Decreed period. Get yourself into critical thinking and let's solve this problem even though it is arduous but simple.
The solution I want to present is, ''Act like a teacher, heal like a Doctor'' there is so much power in the words of the teacher and an amazing healing in the hands of the Doctor. The world does not need money to be happy, it needs words that will transform lives and heal us from cankerous diseases. Undoubtedly, teachers impact into future generations no matter how long the goal needs to be achieved. Teachers are the heroes behind the individuals who make greater change. Teachers are more of mentors to their students so if life is a teacher, the student must be ready to emulate because whatever the teacher does is exemplary.
You need to act like a teacher with the goal in mind that whatever I do, someone is watching, listening or observing. Someone will eventually look up to you and say, ''this is the man or woman whose actions speaks louder than words.
Everyone can offer service of preaching to people, but weak in practicing whilst others hardly preach, their actions deliver the sermon.
Heal like a Doctor- Heal with an experience of controlling this organ in your buccal cavity. Many people die because of the forth-coming tragedies they would encounter. Worse words shoot faster and terminate hearts than any other weapon. He has lost hope in his dreams because of what people will say, he quits because they said he would never be successful in his endeavor. If you can't inspire someone, don't despise him or her. I leave all minds to this stanza of poetry
Your words bite
And transmits disease into hearts
Your tongue cuts piercing into hearts
Some will strive to fight with patience
Others may die because you triumphed killing them many times
Congratulations murderer!
Your citation is awaits!
By: Ibrahim Muhammad Saani (I.M Saani The Poet)