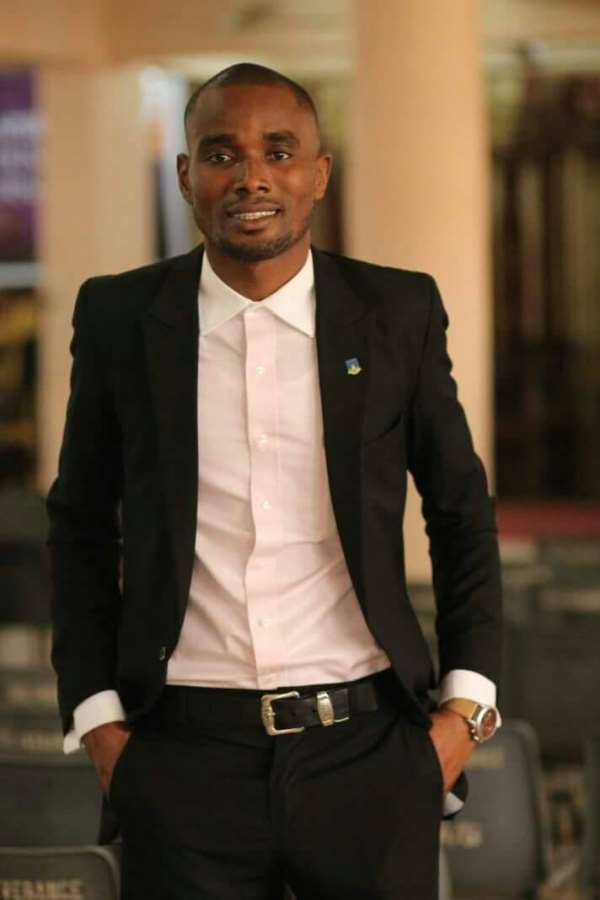 Using these pass weeks to study about the character of God I am convinced enough that in the heart of God lies the willingness and pleasure to use men more than men prays to be used by God. It is upon this revelation that Jesus said "He that comes to me, I will by no means cast away". Meaning God wish he can use everybody but why does it seems as though only few people are been used by God? Why does it look like only a selected few are risen to the apogee and the zenith of the demand of the anointing? Sir, it is the DROSS.
The DROSS is that character enshrined in us that normally comes when we are either alone or unsupervised. You may call it secret sins but it's still a DROSS.
Sir! When you are left alone in the operations department what do you do? Do you open the safe and pack all the money and then change the figures after? Yeah, that's DROSS I am talking about. You may be an elder in church but God cannot do much with you. Young man! Your roommates are asleep in the night. You now pick up your laptop and open a folder you have named "Gospel and Jazz" yet the real content is hard core pornography, and you will bring yourself under this bondage until you can no longer allow any young girl who passes by your eyes go home in safety. Well, that's the DROSS we are talking about. You can be a campus pastor but trust me God can't do much with you in this stiff-necked generation. Pastor! What happens behind the pulpit? Do you abuse your wife, squander the church money and practice another thing yet open the bible on Sundays to deceived men? That's why your church cannot grow beyond a certain number and all your so call sons are gone ahead of you, why? Because God cannot be mocked. This is serious. Lady! What do you do when you are alone? Mama! What do you do behind Daddy? Please until the DROSS is removed, God is limited.
The book of proverbs calls this character DROSS, the book of Hebrews calls it WEIGHTS and Ecclesiastes calls it LITTLE FOXES. Reader! Prophet Isaiah had a dross, his dross was "he is a man of unclean lips". Zachariah the priest had a dross, his dross was "a filth in his garment". Paul had a dross, his dross was a "torn in the flesh". Apostle Peter had a dross, his dross was "fear". Apostle Baba Lola, Prophet A.W Tozer, Apostle E.M Bounds, Apostle Joshua Selman, Bro. Gbile Akanni etc. All these guys had "drosses" but how come they got to the zenith of God's grace upon a man? These men submitted not only their lives to God but they offered their lifetimes and God purged all the nonsense and the compromises in their lives and then they became useful till today. The DROSS must be removed.
The prophets have told you that this year your ministry will touch the nations yet even your families are not seeing your usefulness! Could it be because of the DROSS? Lady! They told you, your husband have been released, yet its 10 years now and you are angry with everybody why you have not left the realm of spinsterhood as though God lied to you! Hold on, could it be because of the DROSS? Apostle! They told you a year by this time your messages will be in all the 7 continents, it's been 15 years now and your own nation is not aware you are a man of God. And you placate yourself by saying "a prophet is with no honor in his town". Please drop the pride and listen to me! Check, maybe there is a DROSS you must deal with.
I end with a quote from Proverbs Twenty-five verse four: Take away the DROSS from the silver and there shall come forth a vessel for the finer.
Until this DROSS is removed we will be impotent before an omnipotent God, absence before an omnipresence God and void of intelligence in the very courtyard of an omniscience God. God is more eager to send revival to our generation than we think but the DROSS. God has mobilized resources to use young men and women in this generation but the DROSS. God is ready to overly use us in dimensions that has never been conceived by the mind nor seen by the eyes but the DROSS. Hmmm
PRAYER: Lord Jesus! PURGE me of any hidden character that gives Satan the legal right to accuse me before God. I receive the grace of consistent Purity both in the open and in the secret.
R. Duafah
[email protected]
(SPIRIT RAIN NETWORK)