East Akim Rural Bank Holds First AGM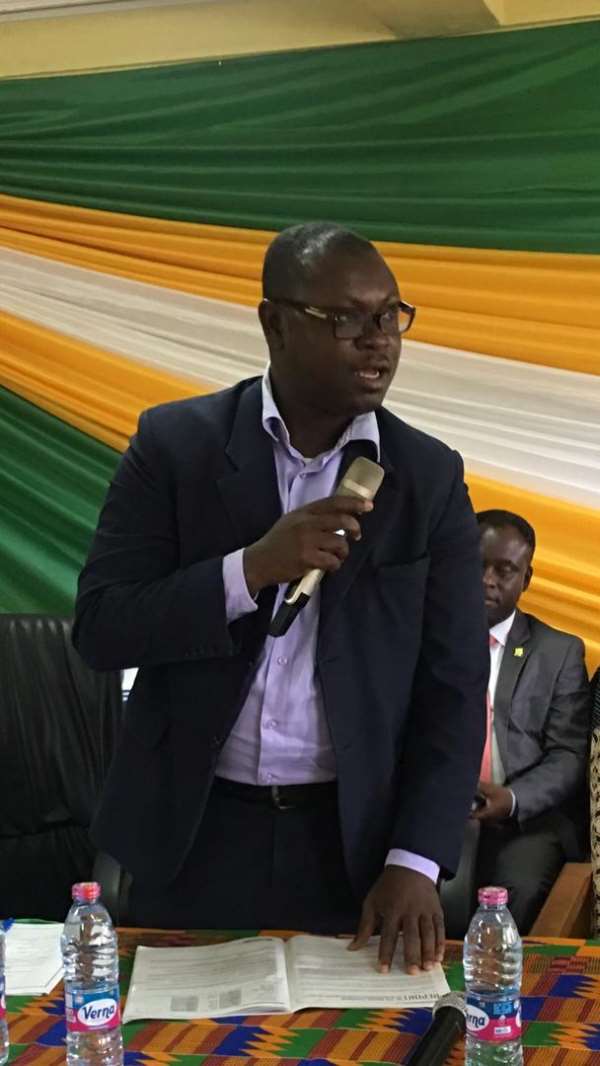 Directors and staff of banks have been challenged to take up refresher courses and training to upgrade their knowledge on the job.
Mr Adom Asomani, President of the Eastern Regional Chapter of the Association of Rural Banks (ARB) who gave the advice emphasised taking part in such training by either the Bank of Ghana or the ARB Apex Bank.
Speaking o the media at Akyem Osiem during the 1st Annual General Meeting of East Akim Rural Bank, Mr Asomani also urged Directors of the bank to avoid unnecessary unemployment.
He urged shareholders to buy more shares and also introduce the bank's activities to raise more funds to run its operations.
Meanwhile, the Board Chairman of the bank, Mr. James Amo-Aboagye emphasised that, the bank has performed creditably when it started operations in 2017, even though it made a loss of GHc130,015 due to preliminary expenses.
According to him, the bank has initiated a 5-year strategic plan and train staff for the implementation of the plan towards restructuring of the management team to achieve the target.
Also, Mr. Amo-Aboagye added that the customer service delivery would also be improved in an effort to enhance shareholder value.
Other measures being put in place by management are to open at least a branch every year, raise the bank's electronic platforms, create mobile applications to aid clients have easy access to their accounts and also participate in community developments as part of its cooperate social responsibility.