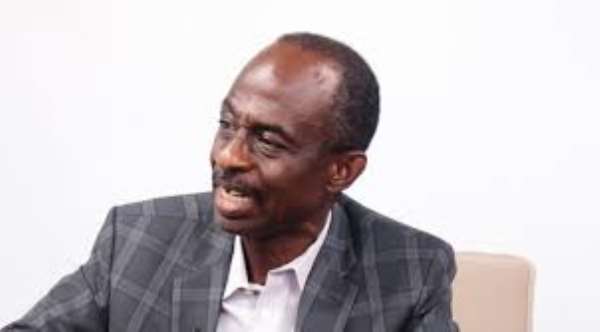 General Secretary of the National Democratic Congress (NDC) Johnson Asiedu Nketia says he has no confidence in President Akufo-Addo's statement regarding the controversial Comprehensive Sexuality Education (CSE).
President Akufo-Addo addressing a congregation yesterday at St. Cyprian Anglican Church, Kumasi in the Ashanti Region stated that his government will never introduce LGBT values through the CSE in basic schools in Ghana.
He said, the CSE document brought before Cabinet was not accepted and that Ghanaian culture and norms must be considered.
But speaking on Dwaso Nsem on Adom Fm's morning show monitored by Modernghana.com, Johnson Asiedu Nketia said, comments by the President seems to be deceptive.
"Upon accessing the response by the President, factors culminating in the development on CSE cannot be countenanced," he said.
According to him, there are "a lot of things to be clarified."
"Unfortunately I don't have confidence in the response given by the President because the inception of this discussion has been long and each time the president is offered the opportunity it shatters it," he intimated.
Making reference to an interview granted by the President on BBC saying that "LGBT is bound to happen" suggests a different version.
He said, the comment by the President on such an international platform connotes to the outside world Ghana's position on LGBT.
"The President's claims the document was disapproved by cabinet needs a thorough investigation," he stated.
In Asiedu Nketia's view, the president should be able to clarify the $22 million dollars agreement between the government and UNESCO for the implementation of CSE in the school curriculum, the printing of same in the training manual and the appointment of Project Coordinator for the CSE.
"If cabinet did not approve why is it in the training manual? And why has a project coordinator been appointed with a first tranche of the $22 million disbursed for its facilitation," he quizzed.
The Education Minister, Matthew Opoku Prempeh denied ever having knowledge of the CSE document, however the President claims it was brought before cabinet but was disapproved.
These claims, the General Secretary is suggesting must be investigated and persons found to have defiled the orders of cabinet by including CSE in the training manual be sacked.