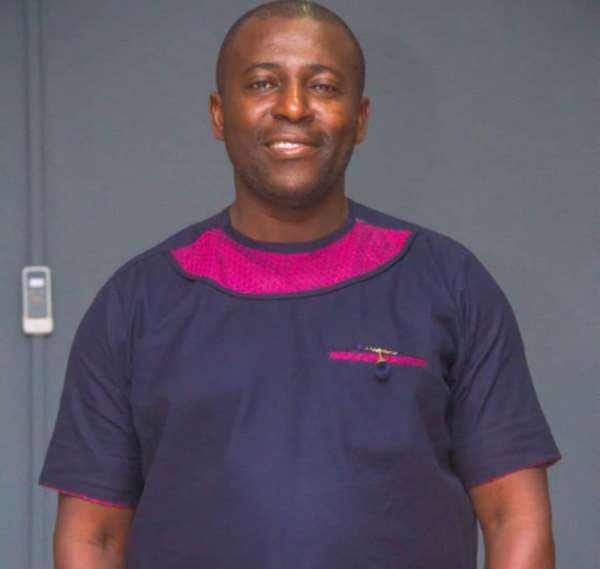 OUT-GOING Presiding Member (PM) of Weija-Gbawe Municipal Assembly of the Greater Accra Region, Hon Patrick Baidoo, has called on the country's Members of Parliament (MPs) across the political divide to support the call by His Excellency, Nana Addo Dankwa Akufo-Addo, to get Metropolitan, Municipal and District Chief Executives (MMDEs) elected.
According to Mr. Baidoo, such a move by the President was laudable and needed massive endorsement from the entire legislative body.
The President of the Republic of Ghana, as part of his campaign pledges during the 2016 election, did indicate that upon his victory he would ensure that the appointment of MMDCEs are done through universal adult suffrage.
"When we begin to elect MMDCEs the pressure that party people, traditional authorities and other interest groups mount on the President to note their favourites for such a position will even calm down," he said.
He added that it will also help curb the winner-takes-all syndrome that has characterised our body politics for decades.
"Parliament began the process of amending the constitutional provision that gives the President the power to appoint MMDCEs hence as an Assembly Member, I appeal to our MPs to humbly do the needful when they resume."
The amendment Bill of Article 243 (1) on the appointment of MMDCEs has been approved by Cabinet, gazetted, laid in Parliament and has been referred to the Constitutional, Legal and Parliamentary Affairs Committee of Parliament.
Thus, the ministry of local government and rural development has developed a national campaign strategy to facilitate a successful national referendum, which will be conducted alongside the district level elections in December 2019.
"A Bill to amend Article 55 (3) of the Constitution to pave way for the participation of political parties at the district level elections was approved by Cabinet, forwarded to Mr. Speaker, then to the Council of State for advice, was published in the gazette, matured on 24th May, and laid in Parliament for first reading on 28th May, 2019,"
Besides this, he also thanked the MCE and coordinating director as well as staff and members of the assembly for their support which has resulted in the development of the municipality.
He announced to the house that he has been appointed to serve on the Public Relations Sub-Committee of the National Association of Local Authorities Ghana (NALAG).
He went on to also tell the house that he was not going to seek re-election.
"Having served at all key committees of the Assembly and later becoming Presiding Member for the then Ga South and now Weija-Gbawe Municipal Assemblies respectively, I feel I should allow someone from my Electoral Area to also come to the Assembly and learn, hence my decision not to seek re-election," he said.
He expressed appreciation to all who helped him execute his mandate as PM.